 SCO Family of Services to Host "Brownsville Reads" Literacy Project
July 19, 2017 / SCO News
July 19, 2017 – Brooklyn, NY – SCO Family of Services welcomes families to participate in our Brownsville Reads Literacy Project at the Greg Jackson Center for Brownsville in Brownsville July 20 – August 31. Parent-child sessions will be held every Thursday from 1-2pm (ages 2 months – 4 years) and 2:30-3:30pm (ages 5-10 years).
Each week, children will be introduced to a new book based on the program's theme: "Wonderful Me!" Additional activities will include songs, crafts, reading logs and prizes. Families will have the opportunity to fill out raffle tickets for each book read with a chance of winning new books and other prizes at the completion of the workshop.
"Our goal is to promote family involvement in literacy by inspiring parents to read to their children," said Cathy Joseph, SCO Family of Services Brownsville Community Coordinator.
Other community organizations will be on hand to provide information about a variety of services and programs available to families in Brownsville.
Partner agencies for Brownsville Reads include Brownsville Partnership, New York Psychotherapy & Counseling Center, Caribbean Women Health Association, Brooklyn Public Library-Glenmore Avenue Branch and Community Coalition of East New York.
For more information, call 917-504-6653.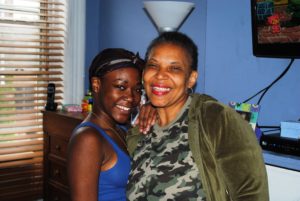 We help
1,100
children and young adults through foster care programs
91%
of babies in our Nurse Family Partnership were current with immunizations at 24 months