 SCO Family of Services Welcomes Six New Members to its Board of Directors
January 25, 2019 / SCO News
SCO Family of Services is pleased to announce the appointment of six new members to its Board of Directors.  These distinguished business leaders will help SCO advance its mission of helping New Yorkers build a stronger foundation for the future.
The new Board Members are:
James Beha II – Partner in the Litigation Department of Morrison & Foerster's New York office and a member of the firms' Securities Litigation, Enforcement, and White-Collar Criminal Defense Group.
Peter A. Horowitz – Client Partner at Motive Partners Innovation, his career spans more than 35 years with expertise in capital markets, asset management and brokerage experience.
Richard E. Mayberry, Jr. – Managing Director at Court Square Capital Partners, LP, a private equity and venture capital firm specializing in buyouts, industry consolidation, and middle market investments.
Justine A. Marous – Managing Member of Marous Law Group, PC. Ms. Marous serves as an Editor for The Immigration Post and has served as a founding member of the Foundation for Bedford Central Schools.
Christine Rupp – Former owner/operator of two Kidville franchises, Ms. Rupp is currently a volunteer at The Acceleration Project and manages her family's foundation.
M. Steven Williams – Managing Partner at Danforth Development Partners and Legacy Construction LLC with over 35 years of experience in the real estate and construction industries.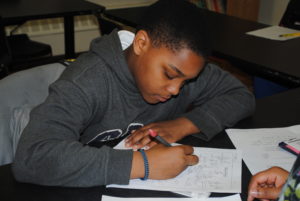 Children in our NYC shelters had a
96%
attendance rate at NYC DOE schools
88%
of young adults in foster care (18+) are enrolled in school or working