 SCO Foster Parent Wins "Outstanding LGBTQ Ally Award"
October 28, 2020 / SCO News
Congratulations to SCO foster parent Frances Miller-Stevenson on winning the New York City Administration for Children's Services "LGBTQ Ally Award"! The award is presented each year to individuals who are committed to improving services for LGBTQ children, youth and families and advancing LGBTQ equity, inclusion, respect, and well-being.
Ms. Frances Miller-Stevenson has been a foster parent with SCO Family of Services since 1999. Since becoming a foster parent, she has gone above and beyond for all of the children who have been in her care. Ms. Miller has a natural gift for working with older youth, a population that some are hesitant to work with. She has made a lasting impact on the young adults she has fostered.
Ms. Miller has had many young adults come and go from her home, and they are always welcomed back with open arms. Ms. Miller has become their adult resource who they can call when they need advice, guidance, or a place to visit on the holidays.
After a former young adult faced major hardships upon his discharge from foster care, including incarceration, Ms. Miller stood behind him upon his discharge from jail, welcoming him back into her home to support him during his transition.
Throughout the current COVID-19 pandemic, Ms. Miller has also accepted multiple children for respite.
Recently, Ms. Miller has been working with an older youth who is a part of the LGBTQ community. This youth recently disclosed their desire to begin transitioning. This youth has been struggling both physically and emotionally throughout this process.
As an affirming foster parent, Ms. Miller has ensured that this young adult is provided the necessary services needed for them to feel comfortable in their own skin. She has been supporting this youth in obtaining more information and attending every appointment with the youth to ensure they are receiving the necessary and appropriate services for their needs.
Although the process can be lengthy, Ms. Miller continues to advocate for the youth to obtain all services to address their needs in a timely matter. She also has become involved in attending groups and events for the LGBTQ community to learn more about how she can best support this particular young adult, as well as future young adults she will work with.
100%
of eligible residents at our Dix Hills Residential Treatment Facility participated in work, internship, or volunteer activities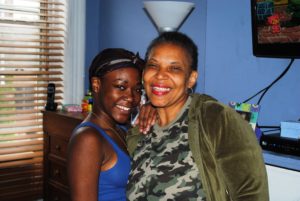 We help
1,100
children and young adults through foster care programs