 SCO President & CEO Keith Little Panelist in FPWA Anti-Racism Event
September 28, 2020 / SCO News
Keith Little, SCO Family of Services President & CEO, joined a distinguished group of panelists in FPWA's virtual event, Power Shift: Casting off racism to create transformative change.
Human services staff, leaders, and board members, philanthropic individuals and organizations, government staff and leaders, and policy influencers tuned in to hear an open and honest discussion by leaders in their respective fields about the changes that must be made to build true and lasting racial equity and power sharing into every aspect of the work we do.
The first hour examined how various entities – nonprofits, community-based organizations, government, philanthropy, the courts – have all contributed to the racism inherent in the systems within which we work and live. The second hour was a lively roundtable conversation with human services nonprofit leaders reflecting on how systemic racism, as discussed by the first panel, plays out in the day-to-day practices of human services organizations.
First Hour Panel
Jennifer Jones Austin, Moderator, CEO & Executive Director, FPWA
Deputy Mayor J. Phillip Thompson, Deputy Mayor for Strategic Policy Initiatives, City of New York
Dr. Emma Jordan-Simpson, Executive Director, Fellowship of Reconciliation USA & FPWA Board Member
Ana L. Oliveira, President & CEO, The New York Women's Foundation
Ronald E. Richter, Esq., Chief Executive Officer, JCCA
Second Hour Panel
Anne Williams-Isom, Esq., Moderator, James R. Dumpson Chair, Child Welfare Studies, Fordham University, Graduate School of Social Services
Jess Dannhauser, President & CEO, Graham Windham
Felipe A. Franco, Senior Fellow for Young Adult Practice, The Annie E. Casey Foundation
Keith Little, President & CEO, SCO Family of Services
Danielle R. Moss, Chief Executive Officer, Oliver Scholars
Jocelynne Rainey, President & CEO, Getting Out and Staying Out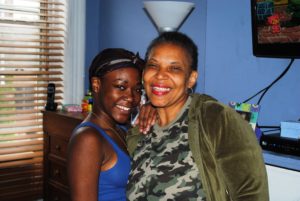 We help
1,100
children and young adults through foster care programs
We shelter
5,200
youth, adults and children