 SCO Family of Services Welcomes Heath Bloch as Chief Operating Officer
August 11, 2016 / SCO News
Brooklyn, NY SCO Family of Services, a provider of human services for more than 100 years, announced that social services nonprofit leader Heath Bloch, LCSW will join SCO's Executive Cabinet in the role of Chief Operating Officer (COO).
"We are impressed by Heath's demonstrated executive leadership, strategic planning and execution, and operational management abilities, as well as his clear commitment to SCO's mission, and look forward to having him join SCO's leadership team," said SCO Executive Director Douglas O'Dell.
As COO, Mr. Bloch will oversee the leadership managing the operations of the eight agency program divisions and partner with his colleagues on SCO's Cabinet – the Chief Financial Officer, Chief Administrative Officer and Chief Strategy Officer – to oversee and manage all of the agency's administrative operations and systems.
With nearly two decades of professional experience in the social services sector, Mr. Bloch brings particular expertise in the areas of behavioral health services, intellectual/developmental disabilities, health care administration and nonprofit leadership. He also has a first-hand understanding of the day-to-day operational concerns of direct care staff, having worked as a social worker, psychotherapist and counselor early in his career.
Mr. Bloch was most recently Assistant Executive Director at the Shield Institute, an intellectual/developmental disability provider, and currently serves as Adjunct Professor of Advanced Social Policy in Mental Health at New York University's Silver School of Social Work. Previously, he held senior organizational and program leadership positions at the Jewish Board of Family and Children's Services, the New York City Department of Health and Mental Hygiene and the Health and Hospitals Corporation, Metropolitan Hospital Center.
"SCO will benefit greatly from Heath's management skills and experience developing and implementing integrated systems to improve information sharing, measure outcomes and ensure compliance with best practice and regulatory standards. We welcome him to SCO's leadership team," said SCO Board Chair Kelly L. Williams.
Each year, SCO's programs in New York City and on Long Island help 55,000 vulnerable New Yorkers build a strong foundation for the future – getting young children off to a good start, launching youth into adulthood, stabilizing and strengthening families, and unlocking potential for children and adults with special needs.
In 2015, SCO sheltered 9,900 homeless youth, adults and children; helped 2,100 individuals with special needs develop skills to reach their full potential; guided 7,500 children and teens on the path to success through academic, after school, summer and work-readiness programs; prepared 1,900 young children for kindergarten in our early childhood programs; served 1,400 children and young adults in foster care and their families; and strengthened and stabilized 19,000 families and individuals through counseling, support and community-based services. To learn more about SCO Family of Services, please visit www.sco.org.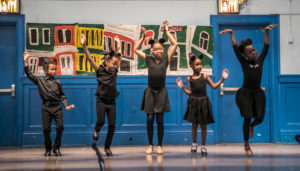 We inspire
5,400
children and teens through academic, after-school, summer and work readiness programs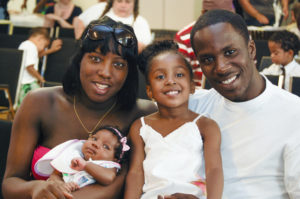 We provide
14,000
families and individuals with support services and community activities