 SCO's 2019 College Shower in Brownsville
July 8, 2019 / SCO News
Congratulations to the Class of 2019!!! The college applications have been completed, the acceptance letter came, and graduation day passed, so now what?
Preparing for college can be a challenging time for families, considering personal expenses, adjusting to new routines, and living independently. Last week, SCO Family of Services celebrated nine recent high school graduates at the 2019 College Shower. The College Shower activities were specifically designed to assist in providing the confidence needed in making new friends, acclimating to a new environment, developing the skills needed to advocate for themselves, addressing mental health, developing public speaking skills, and exposing the graduates and parents to introductory activities that might be facilitated by their Resident Assistants (RAs) to adjust them to the college campus.
Each graduate received bags filled with dorm room essentials like hangers, notebooks, toiletries, markers and desk organizers, and SCO swag. Graduates took home additional raffle and game prizes like personal fans, twin XL bed sheets, comforters, blue-tooth speakers, mini rugs, robes, and book bags.
The Shower included several interactive activities for the students and their parents and music by DJ Jada J.
Graduates will be attending Alfred State College, Morgan State University, Brooklyn College, Temple University, University of Florida, Fredonia College, and Bethune-Cookman University.
Thanks to SCO Madonna Heights, Brownsville's Shoppers World and Community Solutions for their generous donations to help make this event a grand success. We wish our graduates lots of success as they begin their new journey and remember that graduation is not the end; it's the beginning!
We shelter
5,200
youth, adults and children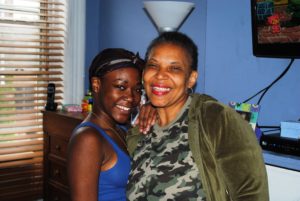 We help
1,100
children and young adults through foster care programs