 SCO's Sabrina Anderson Participates in National Foster Youth Institute's Congressional Convening Event
September 21, 2022 / Independent Youth News
Sabrina Anderson, a Youth Peer Advocate in our Children and Family Treatment and Support Services (CFTSS) program, recently participated in the National Foster Youth Institute's (NFYI) Congressional Convening event. Participants included members of Congress.
Sabrina is a Regional Coordinator for NFYI. As Regional Coordinator, Sabrina trains, educates, and empowers delegates (former foster youth) from all over the country to share their stories to inform members of Congress about their time in the child welfare system and help influence and shape policy that affects foster youth, including juvenile justice, mental health, congregate care and more.
Sabrina created the presentation for the Congressional Convening event, using research, photos, statistics and policies to showcase what NFYI does and what its goals are.
100%
of eligible residents at our Dix Hills Residential Treatment Facility participated in work, internship, or volunteer activities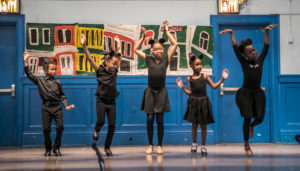 We inspire
5,400
children and teens through academic, after-school, summer and work readiness programs