 SCO's Test & Trace (T2) Focuses on Vaccine Hesitancy
August 25, 2021 / SCO News
For the past year, SCO Family of Services has been supporting New York City's COVID-19 response and recovery efforts through the Test & Trace (T2) Program, sending teams of outreach coordinators into communities throughout The Bronx, Brooklyn and Queens with educational materials, masks, and information on how to get tested for free right in the neighborhood. This public health program is led by NYC Health & Hospitals in close collaboration with the NYC Department of Health and Mental Hygiene and other city agencies.
In an effort to help increase vaccination rates in communities hardest hit by COVID-19, our T2 teams have recently shifted their focus to help combat vaccine hesitancy. They disseminate information to help allay fears people have about the vaccines, such as:
"How can you be sure the COVID-19 vaccines are safe?"
"How were safe and effective vaccines developed so fast?"
"What should you expect when you get the vaccine?"
Our outreach teams and ambassadors blanket neighborhoods most affected by COVID, reaching out to individuals and local businesses, bakeries, barbershops, bodegas, salons, churches, pharmacies, restaurants, and supermarkets to distribute information about COVID vaccinations and testing, and hand out PPE like masks and hand sanitizer. They also show community members where they can find free COVID-19 vaccination or testing sites in their neighborhoods.
Our T2 teams' outreach efforts have been vast. To date, we have spoken to more than 90,000 people, held over 100 Town Halls, and distributed more than 700,000 masks, 200,000 flyers, and 7,500 posters to inform and educate our communities about COVID-19 testing and vaccinations.
To find a vaccination site near you, visit https://vaccinefinder.nyc.gov
To find a testing site near you, visit nyc.gov/covidtest
We shelter
5,200
youth, adults and children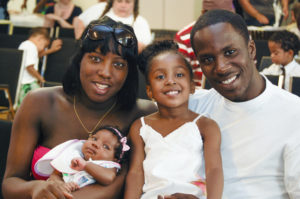 We provide
14,000
families and individuals with support services and community activities