 NYS Senator Phil Boyle Visits Our Morning Star II Residence
December 4, 2014 / Madonna Heights News
Two young mothers who were addicted to heroin and are currently in recovery at our Morning Star II residence on Wednesday described their experiences to New York State Senator Phil Boyle (R) 4th Senate District, Chair of the Senate Standing Committee on Alcoholism and Drug Abuse, in a meeting at our Madonna Heights campus in Dix Hills, Long Island.
Both residents had lost custody of their children because of their substance abuse. Stephani's son was placed in foster care. Jade's three children were placed with other family members. Both young moms regained custody of their children upon entering our Morning Star II program. They are extremely grateful for the support they have received and for the opportunity to get their lives back on track. They are committed to becoming the best parents they can be.
Staff and residents urged Senator Boyle to support the creation of similar programs to help more women in recovery throughout the state. "I'll be happy to advocate on your behalf," said Senator Boyle.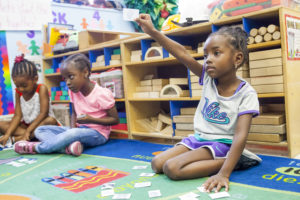 We help
1,500
children get ready for kindergarten
100%
of eligible residents at our Dix Hills Residential Treatment Facility participated in work, internship, or volunteer activities