 Kaitlyn & Khamion
June 19, 2018 /
Three-year-old Kaitlyn loves baby dolls, singing, and reading with her mom, Khamion. She came to FirstStep NYC, an SCO Early Childhood Center in Brownsville, Brooklyn, as an infant, and according to mom, has grown into an independent young lady with an abundance of energy, resilience, and confidence. The same can certainly be said of Khamion.
A young, single parent, Khamion found herself without a home or job shortly after Kaitlyn was born and started attending SCO's program. With limited support from family and friends,
but full of drive and determination, Khamion turned to SCO to help her find stable footing. Mom and baby traveled from a shelter on the Lower East Side to Brooklyn each day to give Kaitlyn a sense of normalcy, as the youngster had formed strong bonds with the teachers at SCO's center. While Kaitlyn attended school, SCO's Family Support Specialists helped Khamion with her resume and job search. She used the center's computers to access online courses to further her own education. Khamion knew her daughter was in good hands during those long days of job interviews and looking for permanent housing. Her persistence paid off when Khamion landed a position as a home health aide and found an apartment back in Brooklyn and closer to Kaitlyn's school.
"I love this school," she exclaimed. "They have been very involved in both of our lives and constantly ask how they can help with any issues. Kaitlyn is thriving here. I truly believe that hard work, dedication, and positivity pay off. Sometimes I felt like giving up, but Kaitlyn was always my motivation." Khamion was recently offered a position as an administrative assistant at the same Early Childhood Center that helped her turn her life around – and we couldn't be happier for both mom and child.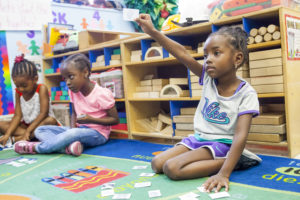 We help
1,500
children get ready for kindergarten
96%
of 12th graders in Family Foster Care graduated high school; 61% are enrolled in post-secondary education