 SCO's Center for Family Life launches Trusty Amigos Pet Care Cooperative
June 2, 2014 / SCO News
The Trusty Amigos Pet Care Cooperative – New York City's newest worker co-op – is officially launching its citywide dog walking and pet care service, starting with a meet-and-greet with the cooperative members from 2-4 p.m. on Saturday, June 7, 2014 at the flagpole in Sunset Park closest to the entrance at 41st and 6th Ave.
The cooperative welcomes the public to stop by, ask questions, get information about rates and services, and enjoy refreshments. Dogs from Sean Casey shelter will be available for adoption during the event.
The services offered by Trusty Amigos include both group and private dog walks and runs, as well as pet care when owners are away. More information on rates and services is available at trustyamigos.coop/services-and-rates. The group's training and experience includes Red Cross Animal First Aid and CPR, and volunteer work at the Sean Casey Animal Shelter in Sunset Park.
Trusty Amigos cooperative first came together in August of 2013 as part of the Cooperative Development Project run by SCO Family of Services' Center for Family Life (CFL), a neighborhood-based family and social services program in Sunset Park.  The group is comprised of 15 members, most of whom immigrated from countries such as Mexico and Ecuador, and currently reside in Sunset Park.
"The launch of the Trusty Amigos cooperative reflects a desire by NYC community members to build and thrive in democratic workplaces, where both the worker/owners and clients are respected, and where, ultimately, people (and pets) come before profits," said Vanessa Bransburg, Director of Cooperative Development at SCO's Center for Family Life.
CFL has launched eight cooperatives over the last eight years, including successful housecleaning co-op Si Se Puede! ("We Can Do It!") Women's Cooperative and childcare service BeyondCare, with a total membership of 146 member-owners and combined estimated revenues in excess of $7.3 million. On May 29, 2014, the New York City Council honored Center for Family Life with a proclamation recognizing CFL for its outstanding work supporting worker cooperatives in New York City.
Contact Trusty Amigos:
443 39th Street, Brooklyn, NY 11232
(718) 618-5474 | [email protected]
trustyamigos.coop
About SCO/CFL Cooperative Development Program
The Center for Family Life, a program of SCO Family of Services, is focused on promoting positive outcomes for children, adults and families in Sunset Park. CFL's Cooperative Development Program partners with low-income community residents to organize and launch worker-owned cooperative businesses. CFL provides participants with the tools, resources and supports they need, including thorough initial training, worker recruitment and ongoing skills development, as well as customer service, accounting and other administrative support. For more information, please contact Cooperative Business Developer Emma Yorra, at (718)633-4823 or [email protected], or visit cflsp.org.
SCO Family of Services provides vital human services to 60,000 children, teens, adults and families each year in New York City and Long Island. Learn more at sco.org.
96%
of 12th graders in Family Foster Care graduated high school; 61% are enrolled in post-secondary education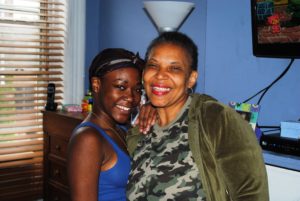 We help
1,100
children and young adults through foster care programs