 A Gridiron Classic: The Westbrook Turkey Bowl
November 25, 2019 / SCO News
Feathers were flying at Westbrook Preparatory School's annual Turkey Bowl, where students and staff teamed up for a friendly game of football.
Parents, staff and fellow students lined the sidelines to cheer them on in the very festive, highly competitive affair. The Green Team pulled out the victory over the Blue Team, 50-38, in a record-setting scoring performance.
Special thanks to New York State Assemblyman Ed Ra for presenting the winner's trophy after the game.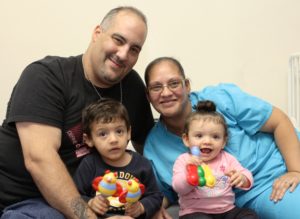 90%
of residents in our NYC shelters were successfully discharged to stable housing
100%
of eligible students at Westbrook Preparatory School passed the Regents exam on the first try