 Celebrating and Honoring SCO Staff!!
May 20, 2019 / SCO News
We honored our incredible staff for their compassion, hard work and dedication at our annual SCO Staff Recognition Dinner May 16th. Congratulation to our longevity honorees (356 strong), our CHAMP award winners, and our TEAM award winners.
We are proud and grateful for each and every SCO employee for continuing our mission of building a strong foundation for the children, individuals and families in our care. THANK YOU!
C.H.A.M.P. Awards
Our C.H.A.M.P. Awards recognize individuals who embrace our employee values (Communication, Honesty, Achievement, Mission, Passion) and demonstrate outstanding effort that benefits their unit, program or the agency. This year's C.H.A.M.P. Award winners are:
CHAMP:
Zorenia Gray – FirstStepNYC
George Gidden – Westbrook Preparatory School
Honorable Mention:
Shirlene McGee – Wheatley Heights IRA
Marian Soleyn – Nurse-Family Partnership
Brenda Rhodes – CRP Program
T.E.A.M. Awards
Our T.E.A.M. Awards recognize groups who embody team qualities (Teamwork, Excellence, Ambition, Multifaceted) and have made a significant positive impact to the agency, clients we serve or the communities in which we work. Our T.E.A.M. winners are:
Brooklyn Juvenile Justice Initiative
97th and 204th IRAs
CARE Committee
LGBTQ Program
Medicaid Redesign Planning: Leadership
Payroll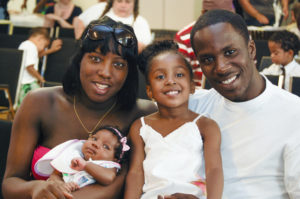 We provide
14,000
families and individuals with support services and community activities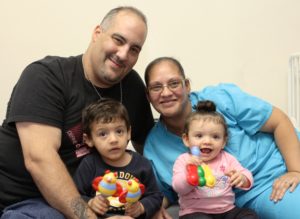 90%
of residents in our NYC shelters were successfully discharged to stable housing