 Speakeasy Soiree
Apr 11, 2019 / Mutual of America, NYC
New York City is known as the city that never sleeps, the city of dreams and opportunities! For SCO, it is the city that unlocks potential. SCO supporters and staff gathered to honor long-time child welfare advocate, Sr. Paulette LoMonaco, at the 1st Annual Speakeasy Soiree at the Mutual of America Building in New York City.
The focus of the Speakeasy-themed event was "Unlocking Potential through Early Childhood Education" and it was MC'ed by the 18 year veteran of stand-up comedy, Chuck Nice.
The night included live music by Troy Curtis Collective, floating casino tables, raffles sales, a cocktail napkin artist, and an unforgettable performance by Cadet singing Hallelujah by Alicia Keys. Cadet is an SCO client and an aspiring music therapist.
The night included remarks from a mother of three young children who have benefited from SCO's home-and-center-based early childhood programs at SCO's FirstStepNYC in Brownsville, Brooklyn.
THANK YOU TO ALL OF OUR SPONSORS!
UNDERWRITING SPONSOR
PRESENTING SPONSOR
Cynthia and Lee Vance
PUTTIN' ON THE RITZ
Jessica and Michael O'Mary
The Colonial Hotel LLC, Family Center Associates and Thirdview, LLC
BEES KNEES
Kelly and David Williams
CAT'S MEOW
Morrison & Foerster Foundation
Mary Pat Thornton and Cormac McEnery
Guy Moszkowski and Sandra Pinnavaia
Conway, Farrell, Curtin & Kelly, P.C.
BOOTLEGGER
James Brown
Community Care Rx
Fulton Street Software
Lora and H. Craig Treiber
Libby and Jim Ryan
The Williams Capital Group, L.P.
Demetrios Yatrakis
96%
of 12th graders in Family Foster Care graduated high school; 61% are enrolled in post-secondary education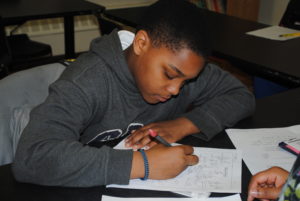 Children in our NYC shelters had a
96%
attendance rate at NYC DOE schools