 SCO Family of Services Honors Iconic Child Welfare Advocate Sister Paulette LoMonaco
April 22, 2019 / SCO News
SCO Family of Services supporters and staff gathered to honor long-time child welfare advocate, Sr. Paulette LoMonaco, at SCO's first annual "Speakeasy Soiree" at the Mutual of America Building in New York City. Sr. Paulette, who recently retired as Executive Director of Good Shepherd Services, is the longest serving member of SCO Family of Service's Board of Directors. She first joined SCO's Board in 1979, and has been a major source of inspiration and leadership throughout her tenure.
The focus of the Speakeasy-themed event was "Unlocking Potential through Early Childhood Education" and was emceed by comedian, Chuck Nice, with moving remarks by Pamelita Romero, a mother of three young children who have benefited from SCO's home- and center-based early childhood programs at SCO's FirstStepNYC in Brownsville, Brooklyn. In March, Nice visited the state-of-the-art early education center that provides high quality early education services and parenting support to pregnant women and families with children ages six weeks to five years old. Nice said he was impressed by the program and proud to participate in the event.
SCO extends its gratitude to the sponsors, supporters, and volunteers who made the event a success. The Speakeasy Soiree was hosted by underwriting sponsor Mutual of America. This year's leading sponsors included Cynthia and Lee Vance, Jessica and Michael O'Mary; The Colonial Hotel, LLC, Family Center Associates, and Thirdview, LLC; Kelly and David Williams; Conway, Farrell, Curtain & Kelly, PC; Morrison & Foerster Foundation; Mary Pat Thornton and Cormac McEnery; and Sandra Pinnavaia and Guy Moszkowski.
"SCO Family of Services is pleased to recognize the service and commitment of Sr. Paulette LoMonaco, who has been an indispensable asset for SCO in growing and adapting our programs to better serve New York's children and families. We are also grateful to the evening's supporters, sponsors, and corporate champions at Mutual of America for their continued support of our mission."
– Keith Little, Executive Director, SCO Family of Services
"Mutual of America is honored that SCO Family of Services has placed its trust in us since 1980 to manage its retirement plans and serve thousands of their employees on their journey to and during retirement. We are also proud to support the important programs and services SCO provides to strengthen families and communities across New York City and Long Island. We look forward to continuing to grow this relationship for many years."
–  John R. Greed, Chairman, President and Chief Executive Officer of Mutual of America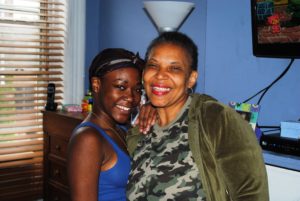 We help
1,400
children and young adults through foster care programs
93%
of graduates at SCO's high school for over-age, under-credited students received a NYS Regent's diploma.