 Child Welfare Advocates from Across NY Call on State to Address Children's Behavioral Health Crisis, Stop Cuts to Children's Services
January 29, 2020 / SCO News
Youth Suicide on the Rise in NY; Over Half of Children with Mental Health Condition or Substance Use Disorder Who Need Treatment Do Not Receive It.
Campaign for Healthy Minds, Healthy Kids, Elected Officials Demand State Improve Access to Quality and Affordable Behavioral Health Care for Children and Families.
Elected officials rallied with child welfare advocates and behavioral health providers to call on New York State to ensure all New York children receive the behavioral health care they need and are legally entitled to. Given the rising rate of youth suicide in New York and shortage of mental health care professionals across the state, The Campaign for Healthy Minds, Healthy Kids and elected officials including Assemblymember Richard Gottfried, State Senator Velmanette Montgomery, State Senator Gustavo Rivera and Assemblymember Linda Rosenthal demand the State puts a stop to all cuts to children's behavioral health care. They also want to ensure that children in need of behavioral health treatment are not negatively impacted by looming Medicaid cuts. The State must fulfill its commitment to increasing access to behavioral health services for all children and adolescents.
In New York, over half of the children with a mental health condition or substance use disorder who need treatment do not receive it, largely due to rising behavioral health care costs and a dearth of treatment providers. Suicide is the second leading cause of death for New York children age15-19, and the third leading cause of death for children age 5-15. These alarming figures are growing even faster amongst Black and Latinx children.
New York not only has a moral obligation to serve children — it also has a legal one. Under Federal and State law, commercial insurance companies and Medicaid programs must provide mental health and substance use disorder benefits that are equal to coverage for physical medical treatments. And, yet — despite having insurance — too many parents can't find or afford, the services their children desperately need.
The Campaign for Healthy Minds, Healthy Kids is calling on the State to fulfill its promise to increase access to children's services through the State's existing Medicaid redesign plan. New York must start by restoring cuts made earlier this month to Children and Family Treatment and Support Services (CFTSS). CFTSS include crisis intervention, family peer support, rehabilitation from substance use, psychiatric support, and more. The Campaign also calls on the state to reverse recent, and reject future, cuts to Medicaid that directly impact the children's behavioral health system. Too many families already struggle to access critical services — this is a time to invest in care, not cut it.
"The overwhelming demand for behavioral health services for children is reaching critical levels. Today 1 in 5 children is challenged with emotional, behavioral, or developmental conditions, with disproportionate representation among children of color. SCO serves thousands of New York's children in shelters, foster care, and early childhood and afterschool programs, and we witness their challenges every day," said Keith Little, President and CEO of SCO Family of Services. "New York needs to do more, not less, to help all of our children live healthier, happier lives. NY's children deserve better. Our families deserve better."
95%
of women in our residential recovery program remained substance free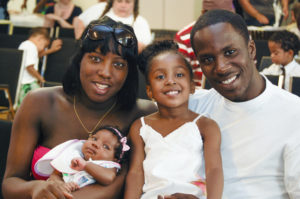 We provide
14,000
families and individuals with support services and community activities