 Community Supports for Children with Emotional and Behavioral Challenges
SCO offers a comprehensive service array for children and families with emotional and behavioral health needs.  Our mental health, substance use, and support services help children (under 21) and their families improve their health, well-being, and quality of life.  Services are provided where children and families are most comfortable — at home or in the community.  Our goal is to strengthen families and help them to make informed decisions about their child's care so they can be successful at home, in school, and in the community.
Children and Family Treatment and Support Services (CFTSS) include:
Therapy (Other Licensed Practitioner) – Mental Health, Substance Use, Individual, Group, and Family
Psychosocial Rehabilitation
Youth Peer Support and Training
Family Peer Support and Training
Community Psychiatric Supports and Treatment
Who Can Benefit from this Program
Families with children and youth with emotional or behavioral health needs, who:
need extra care at home/in the community
want to avoid going to the hospital or a long term facility
are eligible for Children and Family Treatment and Support Services
are enrolled or eligible to enroll in Medicaid
Age Criteria or Other Eligibility Requirements
Children and youth under the age of 21 who are eligible for Medicaid. Services are provided in Brooklyn, Queens, Bronx, Nassau and Suffolk.
How to Access this Program or Service
Contact us at 718.312.6829.
Complete this Referral Form and email to [email protected].
Success Stories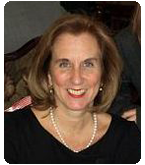 Jackie Tyree Kos
"It's exciting to be involved with an agency that is doing so much good for so many people." Learn More
Carlos' Story
Carlos (pronoun they, their, them) is an amazing youth who was placed in SCO's Family Foster Care program over 10 years ago. Carlos has undergone several hardships in their young life, however, they are a resilient youth who has remained focused on their schoolwork. Carlos graduated high school with high… Learn More
We shelter
5,200
youth, adults and children
88%
of young adults in foster care (18+) are enrolled in school or working