 About
Mission
The FirstStepNYC Early Education Leadership Institute is designed to prepare and support current and future leaders to improve outcomes for all children and families by advancing quality and best practice in early education settings.

History
In the fall of 2013, the City of New York and SCO Family of Services opened FirstStepNYC: A state of the art Birth to 5 Early Childhood Center and Leadership Institute co-located at PS/IS41, a K-8 public school in Brownsville, Brooklyn. The site opened with the ability to serve 58 families and their children, birth to age five, in five classrooms that are supported by twenty-five educators and family support staff. In the fall of 2014, FirstStepNYC will open five additional classrooms and the city-wide launch of the FirstStepNYC Early Education Leadership Institute.
Located in Brownsville, FirstStepNYC is supported by a public-private partnership linking city, state and federal funders with foundations, individual and corporate donors. The NYC Department of Education provided $10 million in capital support to design and conduct a renovation, transforming the space into a state of the art early childhood learning environment.
Team
Takiema Bunche Smith
Early Education Leadership Institute Director
Takiema Bunche Smith was named the inaugural Director of the Early Education Leadership Institute at SCO/FirstStepNYC in October 2014.
She previously served as Vice President, Education and Outreach at the Brooklyn Kindergarten Society, where she oversaw teacher professional development, educational programming and outreach at five Brooklyn preschools.
A graduate of Mount Holyoke College, Takiema was awarded Master's degrees in Urban Education from the Graduate Center, City University of New York, and in Early Childhood & Elementary Education from Bank Street College of Education, and she is currently a student in NYU Wagner's Executive MPA program for Public Service Leaders. Takiema is involved in advocacy efforts related to early childhood care, education, funding and policy, and has held positions as classroom teacher, teacher educator, content director for Sesame Street Children's Educational Television Show, and director of curriculum and instruction.
In September 2014, Takiema was awarded a "Bammy Award" by the Academy of Education Arts and Sciences, one of 25 educators and education professionals to receive the award across the U.S.
Laura Ensler
FirstStepNYC Founding Director
Laura is a consultant to public, private and not-for-profit organizations in the field of early care and education. She provides guidance to program administrators and managers instituting change management strategies, developing new and innovative systems, assessment and evaluation including government agencies such as NYC Administration for Children's Services Early Care and Education division. Laura is currently overseeing the development, design and programming of FirstStepNYC and directing the Leadership Institute. Laura also consults with Powerful Interactions™, serving as Project Coordinator for a statewide project in Arizona, Creating Connections. In addition, she provides search and coaching services to the early childhood education field. Prior to her consultant work, she was the Director of Community Development and Outreach for Children and Family Services of the Visiting Nurse Service (VNSNY) of NY and the Early Head Start Director in Rockaway, Queens. Ms. Ensler has taught at the NYU School of Continuing Education and the Bank Street College of Education. She has served and is a Commissioner for the Mayor's Commission on Women's Issues, a member of the Advisory Board of Jumpstart Mid-Atlantic Region, advisory member of Ultimate Block Part/LearnNow.org, and active in several national organizations including Reading Is Fundamental National Advisory Council and the National Faculty of the Ounce of Prevention Scale Assessment Training. She received her BA from Franklin and Marshall College and her Masters in Education from the Bank Street College of Education.
Advisory Council & Partnerships
Early childhood education leaders across New York City provide expertise and guidance to both the Center and the Institute.
Advisory Council:
ACS Office of Early Care & Education
Bank Street College or Education
CUNY Early Childhood Professional Development Institute
DOE Office of Early Education
Federations of Protestant Welfare Agencies
JPMorgan Chase Foundation
Jumpstart
Office of the Mayor
SCO Family of Services
Sesame Workshop
Teach for America
United Way NYC
Public Partnerships:
NYC Administration for Children's Services
NYC Department of Education
PS/IS41
US Department of Health and Human Services – Administration for Children and Families
Private Partnerships:
Baby Buggy
Bloomberg Philanthropies
Con Edison
Johns Hopkins University School of Education
JPMorgan Chase Foundation
Major League Baseball
Mayor's Fund to Advance New York City
New York Mets
SCO Family of Services
Stella & Charles Guttman Foundation
The Edith Glick Shoolman Foundation
The Fund for Public Schools
Tiger Foundation
United Way of NY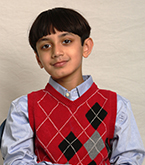 Faiz
RJMCC & Tyree Learning Center
"His progress has been exponential. In barely a year, he's surpassed everyone's expectations. It's been transformative." Learn More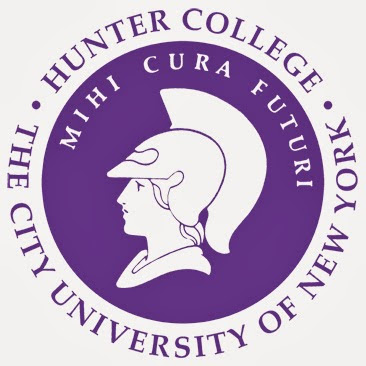 Tanisha
"Tanisha" is a wonderful young lady who has been in SCO's Foster Care program since 2014. Having excelled academically, Tanisha was assigned an SCO College Specialist to help her apply for colleges, financial aid, scholarships, grants and other educational supports. Last fall, Tanisha was accepted into Hunter College where she… Learn More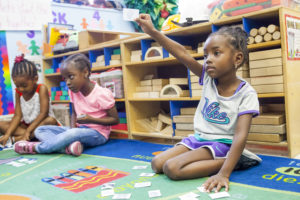 We help
1,500
children get ready for kindergarten
88%
of young adults in foster care (18+) are enrolled in school or working