 #JustPay Campaign Rallies in Support of Human Services Workers
March 18, 2022 / SCO News
On March 10th, SCO Family of Services employees joined over 1,000 fellow human services workers at the #JustPay rally at NYC City Hall. The #JustPay Campaign seeks to implement changes around inequitable pay among human services workers.
Human services workers are essential workers. The human services sector has put forth a herculean effort maintaining essential services for New York's children, families and communities throughout the pandemic. Yet, current New York City and State contracts have resulted in the essential human services workforce being some of the lowest paid workers in New York's economy.
#JustPay focuses on these core reforms in order to equitably compensate human services workers:
Establish, fund and enforce an automatic annual cost-of-living adjustment (COLA) on all human services contracts.
Set a living wage floor of no less than $21 an hour for all City and State funded human services workers.
Create, fund and incorporate a comprehensive wage and benefit schedule for government contracted human services workers comparable to the salaries made by City and State employees in the same field.
Human services are critical for New York's recovery from COVID-19. The #JustPay Campaign is advocating to recognize and compensate the workers who provide these vital services.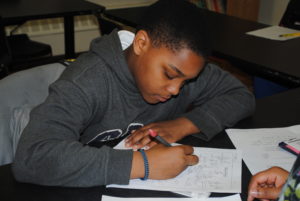 Children in our NYC shelters had a
96%
attendance rate at NYC DOE schools
99%
of at-risk families throughout Brooklyn & Queens remained together and stable with family support services