 Madonna Heights' Morning Star Program Helps Address Growing Need on Long Island
July 26, 2016 / Madonna Heights News
Long Island currently faces a worsening addiction crisis, as heroin use and prescription pill abuse surge to epidemic levels. The growing number of women in Suffolk and Nassau counties struggling with substance abuse/addiction make treatment programs more critically important than ever – particularly those tailored to the unique concerns of women in recovery, such as pregnancy, parenting, poverty and trauma history. Madonna Heights is proud to offer one such recovery program: Our Morning Star program offers residential care and transitional services for women in recovery from substance abuse, as well as recovering mothers with children, in need of a structured, sober environment.
Assemblyman Chad Lupinacci recently met with staff and residents of our Morning Star II residence , which serves women in recovery and their children, to discuss how recovery programs like Morning Star are critical to addressing the rising levels of opioid addiction in Suffolk County. Two residents shared their personal stories with AM Lupinacci, including a young mother in recovery named Christine, who courageously shared her story with News 12 Long Island recently in the hopes that it might encourage other young women in similar positions to seek the help they need.
93%
of graduates at SCO's high school for over-age, under-credited students received a NYS Regent's diploma.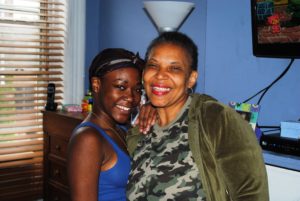 We help
1,400
children and young adults through foster care programs