 SCO's Sandy Moya Appears on Immigration Forum Panel in Queens
April 10, 2015 / SCO News
Vice Chair Crowley, Assemblyman Moya Host Immigration Forum in Jackson Heights
Crowley, Moya meet with local community to discuss executive action on immigration and what's next for the NY DREAM Act
(Queens, NY) – On Wednesday, April 8, Rep. Joe Crowley (D-Queens, the Bronx), Vice Chair of the Democratic Caucus, along with NYS Assembly Member Francisco Moya (D-Jackson Heights) hosted an immigration forum to give members of the local community an opportunity to hear from leaders and experts on the status of President Obama's executive action on immigration, and the future of the NY DREAM Act, among other topics.
"Immigration reform is one of the great moral issues of our time," said Rep. Crowley. "In the absence of legislative action by House Republicans, President Obama took decisive action on immigration because he knows that there are real lives at stake in our current broken system. It's about keeping families together and focusing our resources on the real threats to our country. That's why it's so important not to be discouraged by the efforts of a Texas judge trying to prevent this much-needed action and that we make sure families are getting ready to apply for this new program once it begins. I thank Assemblyman Moya for partnering with me to host this forum, as well as the many advocates who participated in the event and share our goal of strengthening our immigrant community."
"It is critical that Queens residents understand the immigration reform landscape and how that reform will impact their day-to-day lives," said Assemblyman Moya. "Immigration reform is not a theoretical issue—it has a very real impact on people's lives and it's important that residents understand what's at stake so they can advocate for those reforms that will positively impact our society. Although implementation of President Obama's executive action on immigration reform has been temporarily blocked, the White House has chosen to appeal and we are confident that they will prevail on the merits. As such, Congressman Crowley and I wanted to make sure that our constituents were prepared to apply for DACA and DAPA when the time comes. In doing so, we are sending a strong message that New York is ready for President Obama's executive actions. Furthermore, even though comprehensive immigration reform has stalled on the federal level, there's no reason why New York shouldn't act to protect its own immigrants while investing in our state economy. The DREAM Act would allow us to do just that and you can be sure that we will continue our fight for the DREAM Act in the post-budget session. I thank Congressman Crowley and all the passionate advocates who collaborated to create this informative event."
NYS Senator Jose Peralta also joined Crowley and Moya at the event, held at P.S. 69 in Jackson Heights. The forum's panel, included experts and representatives from various organizations committed to assisting the immigrant community. Participating in the event were: American Immigration Lawyers Association, Legal Aid Society, SCO Family of Services, International Rescue Committee, Catholic Migration Services, Make the Road New York, Emerald Isle Immigration Center, FWD.us, Queens Community House, and CUNY Citizenship Now.
"Enrolling millions of immigrants in DACA and DAPA programs is key to American democracy and we firmly stand with Rep. Joseph Crowley and Assemblyman Francisco Moya today to support the enrollment of over 285,000 New Yorkers who will benefit from applying for DACA and DAPA," stated Lisa Conn, FWD.us National Organizing Director. "DACA and DAPA programs allow undocumented immigrants across the country to come out of the shadows, stay with their families, and significantly contribute to our economy. While we will always fight for a permanent legislative solution we must encourage eligible immigrants to apply for the current deferred action programs."
"Catholic Migration Services sees its mission as welcoming the stranger in our midst by our commitment to empowering underserved immigrant communities in Brooklyn and Queens regardless of religion or ethnicity," said Marisol Canales, Catholic Migration Services Immigration Counselor. "We thank Congressman Crowley and Assemblyman Moya for hosting this very important immigration forum and inviting us to participate."
The panel also discussed fraud prevention, the Central American Minors program, and the benefits and services available to immigrant New Yorkers.
"The Central American Minors program is an essential component of the administration's immigration policy," said Paula Forero, International Rescue Committee Director of Immigration. "Vulnerable children need a streamlined and safe way to reunite with family in the US, one that does not involve a treacherous journey to our borders. Humanitarian organizations like the International Rescue Committee are already assisting parents to file for their children and are providing them with support once they arrive in the United States."
"The SCO Family of Services Queens Single Stop Program is available to provide free help to anyone in the community who needs assistance with immigration legal services, family and employment law, benefit screening and counseling, applying for SNAP and recertification of SNAP, New York City Public Housing, World Trade Center Health Care Program and other benefits or services that are available to all New Yorkers," said Sandy Moya, SCO Family of Services Coordinator. "To request an appointment with us, please call: 718-426-7523."
###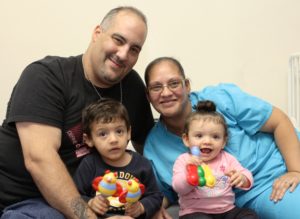 90%
of residents in our NYC shelters were successfully discharged to stable housing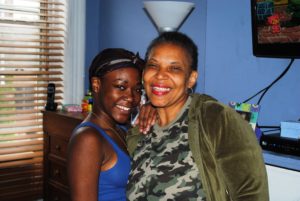 We help
1,100
children and young adults through foster care programs