 Doug O'Dell Named SCO Executive Director
May 15, 2015 / SCO News
FOR IMMEDIATE RELEASE
SCO Family of Services Appoints
Douglas O'Dell as Executive Director
An Experienced Leader and Trailblazer for Serving Youth who are in Foster Care, Court-involved or have Special Needs
New York – May 14 – SCO Family of Services' Board of Directors announced today the appointment of Douglas O'Dell as Executive Director of the 120-year-old human services organization serving some 60,000 New Yorkers a year.  O'Dell, a widely respected leader in the field, was appointed SCO's Interim Executive Director on November 1, 2014, and previously served as one of SCO's key executives in the capacity of Chief Program Officer.
"After a six month search, the Board decided unanimously that O'Dell is the candidate who can best lead SCO in our longstanding commitment to deliver high-quality services to vulnerable children, families and adults," said Kelly Williams, Chair of the SCO Board of Directors.
"I am honored to serve as Executive Director of SCO Family of Services, an organization dedicated to excellence and to achieving life-changing results for the people we serve. Together with my hardworking and committed colleagues, and our generous and supportive Board of Directors, I look forward to ensuring that SCO continues to meet and exceed the highest standards and is well prepared to meet the challenges of human service delivery in the future," said Douglas O'Dell, Executive Director.
O'Dell has more than 40 years of professional experience, including 24 years at SCO Family of Services. As SCO's Chief Program Officer and Assistant Executive Director, he has been responsible for a portfolio that included: evidence-based family support services; mother/child programs; residential, education, and community-based services for children and adults with developmental disabilities; group residential care for older youth in foster care; transitional housing for homeless youth; and both residential and family support services to LGBTQ youth and court-involved youth.
A staunch advocate and trailblazer for youth who are in foster care, court involved or have special needs, O'Dell has worked to keep young people in communities close to their families and friends to foster meaningful connections.  Committed to juvenile justice reform, he created SCO's alternative to detention and placement programs serving court-involved youth in their homes with family-based therapy and community-based residences. He also launched SCO's Family Therapy Intervention Pilot (FTIP), which promotes families' acceptance of their LGBTQ children and provides services to reduce risks experienced by LGBTQ youth.
"We greatly appreciate Doug's leadership and dedication to achieving excellence during his tenure at SCO and as our interim leader during the past six months," said Craig Treiber, Co-Chair of the Board's Executive Search Committee. "We know that his commitment to SCO and the people we serve will carry forward as he shifts from an interim role to become our new Executive Director. We wish him great success and congratulations."
"The SCO Board welcomes Douglas O'Dell to his new position as Executive Director of SCO Family of Services and we are confident his leadership and vision will ensure that SCO continues to succeed at helping children, families and adults meet life's challenges," said Brian Edwards, Co-Chair of the SCO Board Executive Director Search Committee.
---
SCO Family of Services provides essential human services to 60,000 children, youth, families and adults throughout New York City and Long Island We help vulnerable New Yorkers build a strong foundation for the future. We get young children off to a good start, launch youth into adulthood, stabilize and strengthen families and unlock potential for children and adults with special needs.  SCO has provided vital human services throughout New York City and Long Island for more than 100 years. To learn more, visit www.sco.org.
Media Contact: Rose Anello, Chief Strategy Officer at [email protected] or 917.690.2869.
91%
of babies in our Nurse Family Partnership were current with immunizations at 24 months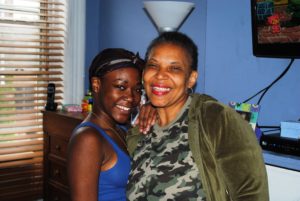 We help
1,100
children and young adults through foster care programs