 Bethany Program
The Bethany Program consists of group residences located in Brooklyn and Queens, which provide a supportive home environment for pregnant and parenting teens in foster care. Young women in the program are assisted with educational, vocational, and independent living skills acquisition as they develop the necessary parenting skills to provide safe and nurturing care for their children.
Who Can Benefit from this Program
Pregnant teens and teen mothers with custody of their child(ren)
Age Criteria or Other Eligibility Requirements
Ages 15-21; in foster care
How to Access this Program or Service
NYC Administration for Children's Services (ACS) foster care services
Success Stories
Wilson's Story
You don't always know you have a gift.
"Thanks to SCO Family of Services and Westbrook Preparatory School for being part of my success story," said Wilson. Learn More
Antoinette's Story
Morning Star
"They helped me learn how to be myself, then how to be a mom." Learn More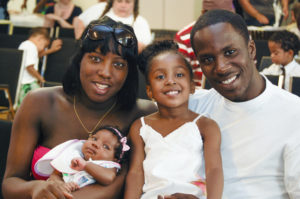 We provide
24,000
families and individuals with support services and community activities
We help
4,100
people with special needs develop skills to reach their full potential