 Madonna Heights Family Service Clinic
The Madonna Heights Family Service Clinic is an outpatient mental health clinic, supporting families as they overcome obstacles and strengthen existing bonds. We offer individual, group, marital, family and play therapies to all members of families living in Nassau and Suffolk counties.
Our experienced and compassionate mental health therapists and board-certified adult and child psychiatrists use trauma-informed and culturally sensitive treatment models to address the emotional, psychiatric, and behavioral needs of those we serve.
We provide psychiatric assessments, medication management, complex trauma assessments, psychiatric monitoring, and evidence-based therapy. We specialize in working with families and focus on building strong healing relationships.
We provide comprehensive mental health services, including:
Assessment
Complex Trauma Assessment
Collaborative Treatment Planning
Individual Therapy
Family Therapy
Group Therapy
Marital Therapy
Psychiatric Evaluation
Medication Management
Referrals and linkages to community providers
Hours of Operation
Mon to Thurs: 10AM to 9PM
Friday: 11AM to 7PM
Saturday: 8AM to 5PM
Who Can Benefit from this Program
Providing mental health evidence-based therapy and psychiatric interventions for individuals age 5 and up, families, couples
Age Criteria or Other Eligibility Requirements
Minimum age 5
How to Access this Program or Service
Open Access hours twice weekly. Please call the clinic office to confirm current Open Access hours
This program is associated with...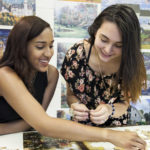 Providing an environment that teaches, strengthens and encourages young and adult women to heal from trauma. Read More
Success Stories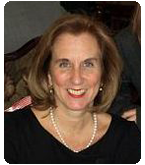 Jackie Tyree Kos
"It's exciting to be involved with an agency that is doing so much good for so many people." Learn More
96%
of 12th graders in SCO's Family Foster Care program graduated high school, with 65% enrolled in post-secondary education
93%
of graduates at SCO's high school for over-age, under-credited students received a NYS Regent's diploma.