 SCO Family of Services Awarded $225,000 by van Ameringen Foundation for Infant Mental Health Training
April 30, 2021 / SCO News
SCO Family of Services has been awarded a 3-year grant totaling $225,000 by van Ameringen Foundation to support SCO's "Well Babies Project", a new Infant Mental Health (IMH) training initiative. Well Babies Project originated in SCO's Bethany Residences and Independence Inns. With this award, SCO will be able to bring training, support, and services to other parts of the agency where we serve infants and toddlers, including our Early Childhood Programs, Mother-Child Residential Programs, Preventive Programs, Family Foster Care, and Fathers' Programs.
Infant Mental Health is a rapidly growing field which has shed light on the crucial development that takes place during the first three years of life.  Well Babies Project will bring an Infant Mental Health lens to the over 500 SCO staff who will in turn be able to bring this practice to over 2,000 children ages zero to three that SCO serves.
Well Babies Project will be a deeply collaborative initiative, bringing together staff, administrators and families to support in the design and implementation of Infant Mental Health Trainings. The program will be guided by Infant and Early Childhood Mental Health Consultation (IECMH), an evidence-based consultation model designed to partner with programs and staff to best support young children's social and emotional wellbeing.
Well Babies Project will roll out in Early Childhood, Residential, and Family Foster Care programs. SCO's Infant Mental Health Program Manager will bring together IMH Teams within each department to develop training programs for their program and collaborate across departments.  IMH Trainings will address key IMH Principles, including: Centrality of Relationships (Attachment Theory); Brain Development; Trauma/Domestic Violence/Neglect; and Resilience. We are excited about this interagency collaboration focusing on IMH, as the diverse knowledge spread out over the agency and within the community is vast.
About van Ameringen Foundation
van Ameringen Foundation (https://www.vanamfound.org/) is a private grant making foundation located in New York City. Established by Arnold Louis van Ameringen in 1950, van Ameringen Foundation funds innovative and practical programs for early intervention, advocacy, and increased accessibility of mental health services for people and communities with limited financial means and opportunities.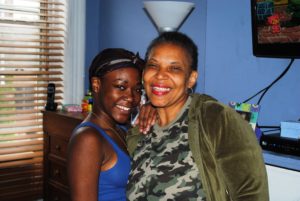 We help
1,100
children and young adults through foster care programs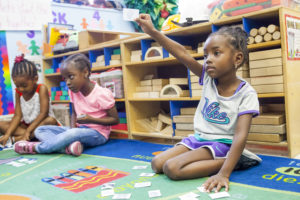 We help
1,500
children get ready for kindergarten