 SCO Family of Services Providing Meals to New York City and Long Island Families Through a $1.2 Million Anonymous Donation
March 27, 2020 / SCO News
SCO Family of Services Partners with DoorDash to Provide Meals to Homebound New Yorkers While Supporting Local Businesses During COVID-19 Crisis. DoorDash Donates a 15% Match to Help Families and Communities in Need
GLEN COVE, NY – SCO Family of Services, the region's largest human services organization, was the recipient of an anonymous seven figure donation this past week to further its efforts to support the families and communities it serves in New York City and across Long Island that have been directly affected by the COVID-19 pandemic.
Through a unique and resourceful partnership with DoorDash, the nation's leading on-demand local logistics platform, SCO Family of Services is utilizing the donation to distribute DoorDash gift cards to families who are especially in need of fresh food access and may not be able to leave their homes. It not only provides sustenance and peace of mind for families during this crisis, but also supports local restaurants in dire need of patronage. The DoorDash gift card can be used to pay for everything–food item cost, service fees, delivery fees, and tips.
Keith Little, President and CEO of SCO Family of Services, said, "We are extremely grateful for the overwhelming generosity of this anonymous donor. This gift has provided a truly meaningful and tangible way to ease the unprecedented challenges that New Yorkers, across every neighborhood and community, are experiencing." Mr. Little continued, "SCO prides ourselves on working both in and with our communities. This partnership is enabling us to lessen the strain for our families during these trying times and help strengthen the communities where they live."
This is an extraordinary example of how, in a time of need and communal uncertainty, individuals and organizations can come together quickly and effectively to support and positively impact our communities and the people around us who might need a helping hand. It's a reminder that positive change can come from neighbors helping neighbors.
Right now, more than 1,500 SCO families across New York City and Long Island are able to support their local restaurants and eat a fresh and fulfilling meal tonight and in the immediate future through the ingenuity of this collaboration. As more families begin to face financial hardships due to COVID-19, SCO has set up a webpage with a variety of ways to help its families in need. Please see this page to learn more about what you can do to help: https://sco.org/covid-19-relief
#NYNeighbor2020 #OpenForDelivery #SCOStayConnected #SCODoorDash #NewYorkNeighbor #SocialDistancing #NYStrong
Facebook – @SCOFamilyofServices / @DoorDash
Twitter – @SCOFamily / @DoorDash
Instagram – @SCOFamily / @DoorDash / @NYNeighbor2020
93%
of adults with developmental disabilities living in SCO's IRAs (group homes) made meaningful connections by participating in community inclusion activities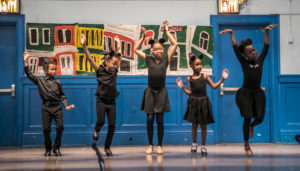 We inspire
5,400
children and teens through academic, after-school, summer and work readiness programs