 SCO Family of Services Raises Funds to Support Career Readiness Initiative
September 21, 2022 / Independent Youth News
GLEN COVE, NY – SCO Family of Services hosted a special New York-themed reception to support the agency's career readiness initiative. Held at Nassau Country Club in Glen Cove, "Heading in the Right Direction" highlighted SCO's efforts to help young people throughout Long Island and New York City successfully transition to adulthood through a mix of services and real-world opportunities.
SCO Family of Services helps thousands of young people reach their full potential each year, paying special attention to youth who are homeless, court-involved, LGBTQ, young parents, aging out of foster care, or with a developmental disability. SCO's career readiness initiative focuses on developing skills through after-school tutoring, resume building, and interview training; offers school-year employment, internships, and external placement; and builds positive relationships and connections.
The event included New York-themed entertainment, dinner stations, raffle baskets, and giveaways. Guest speaker Malekia Glenn, a former student at an SCO residential high school who now works for SCO, shared her journey to adulthood thanks to the support and guidance she received as a resident.
The evening's honoree was Kevin Livingston, President and CEO of 100 Suits for 100 Men, who was recognized for his work with youth and families in a variety of SCO programs.
"At SCO Family of Services, we strive to prepare our youth for bright, fulfilling, and independent futures," said Keith Little, President and CEO of SCO Family of Services. "We're grateful to have partners like Kevin Livingston, 100 Suits for 100 Men, and all of our supporters who enable us to guide youth on their path to independence. We know with the right supports and services, teens of all backgrounds can succeed and thrive."
SCO extends its gratitude to the sponsors, supporters, and volunteers who made the event a success. This year's sponsors included Lora and Craig Treiber, the Del Gadio Family, Laura and Jim Gay, Jean and Scott Simensky, Ginnie and Bruce Treiber, Pamela Treiber Baldwin, Leslie and Steven Marentis, Mary and Thomas Walsh, Kathy and David Gelfand, Nina Girolamo, Arleen and Joseph Lopez, Rivkin Radler LLP, Gaelan and Tim Tolan, Catherine Armstrong, Patricia DiLollo, Debbie and Bob Tyler.
95%
of women in our residential recovery program remained substance free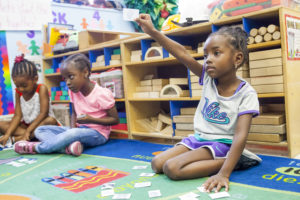 We help
1,500
children get ready for kindergarten