 SCO President & CEO Keith Little Participates on BBB Charity Symposium Panel
February 27, 2020 / SCO News
SCO Family of Services President & CEO Keith Little participated on a panel discussion at the Better Business Bureau Charity Effectiveness Symposium XIV: Culture Shift Embracing New Realities.
The event, held at the Baruch College-Marxe School of Public and International Affairs on February 26th, was hosted by the Education and Research Foundation of the Better Business Bureau of Metropolitan New York.
This year's Symposium focused on topics such as understanding and addressing cultural disconnects, building diversity, developing leadership capacity, coping with board room dilemmas, navigating fundraising ethics, and cultivating a new generation of donors.
Keith sat on a panel that discussed Fundraising Challenges for 2020 and Beyond.
"A board of directors needs to be aware of how things are changing, and to think proactively and sometimes creatively about how to meet DEI goals," said Keith.
The panel included:
Moderator: Judy Levine, Executive Director, Cause Effective
Keith M. Little, President and CEO, SCO Family of Services
Kelsey Louie, MSW, MBA, Chief Executive Officer, Gay Men's Health Crisis
Lisa Mueller, Director of Development and Communications, Sanctuary for Families
We help
2,700
people with special needs develop skills to reach their full potential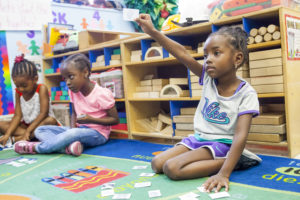 We help
1,500
children get ready for kindergarten