 SCO Family of Services Honors National Mentoring Month
January 14, 2020 / SCO News
January is National Mentoring Month, an annual nationwide campaign dedicated to celebrating and elevating the mentoring movement. At SCO Family of Services, we believe in mentorship and fostering relationships, which is why we offer multiple mentorship opportunities to the young people we serve.
This fall, SCO launched SCO's Mentored Internship Program for youth in foster care. This exciting program supports SCO's focus on providing career development for young adults as they transition to independent living. The program also provides internships at SCO for 25 participants per year, giving them hands-on job experience as well as support and guidance from trained mentors as they continue their education and develop career goals. Participants are matched one-to-one with SCO mentors to facilitate successful experiences and engage in weekly discussion groups. As part of SCO's ongoing partnership with Columbia University's School of Social Work Workplace Center, staff works with youth to identify career goals, plan a career path, and gain the skills and knowledge necessary to keep moving along that path.
Another mentorship opportunity is the Family Dynamics' Youth Mentoring Program that matches students ages 7-12 with young professionals in the community. The volunteer mentors act as role models throughout the year and go on monthly outings to recreational and cultural sites in New York City. These outings give the mentees – youth in SCO's school-based programs in Bedford-Stuyvesant, Bushwick, Brownsville, and East New York, Brooklyn – a chance to establish relationships with mentors while enjoying new experiences.
"SCO's Youth Mentoring Program welcomes everyone and strives to make real changes in the lives of others. Students and mentors get the opportunity to go do activities together that they might not otherwise be able to do," said volunteer Mentor Drew Herzon. "I truly value the opportunity to give back to the community and create positive change in the lives of these students."
For Drew, this opportunity has helped him realize the importance of setting goals and sticking to them. Drew has been a mentor since fall 2015 and has had the opportunity to watch the students grow and mature as individuals.
The young professionals of the SCO Family Dynamics Youth Mentorship Program are hosting a benefit on Friday, March 13, 2020, from 8-10 pm at SPIN New York 23 to support the program. For more information on the event, contact Michelle Licata at 516.953.1874/[email protected]. Tickets are available here.
91%
of babies in our Nurse Family Partnership were current with immunizations at 24 months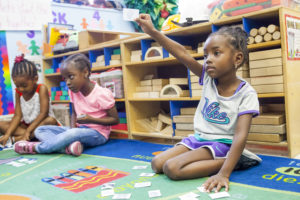 We help
1,500
children get ready for kindergarten