 The Rock of Escape Donate Laptops to Flushing Family Residence
November 2, 2020 / SCO News
SCO's family shelter in Brooklyn received a generous donation of a computer lab from Rock of Escape, a nonprofit organization dedicated to strengthening families and assisting single parents who have become displaced and in need of a fresh start.  The donation included laptops, Wi-Fi connectivity, and thumb drives to assist children with their academic work and provide parents with a dedicated area for resume preparation and job search assistance.
SCO's Flushing Family Residence provides a safe and welcoming environment for 98 families who are experiencing housing insecurity. The shelter offers a variety of on-site services including job readiness, recreational activities, and drop-in child care while helping residents find permanent housing and prepare for independent living. The facility also provides referrals and access to medical, mental health, and rehabilitation services. Residents are linked to appropriate neighborhood services that help in their efforts to secure and maintain permanent housing.
We are grateful to Rock of Escape for their generous donation, and for visiting our facility to set up the computer lab and learn about the services offered at our Flushing Family Residence.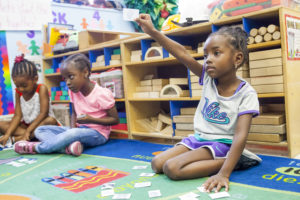 We help
1,500
children get ready for kindergarten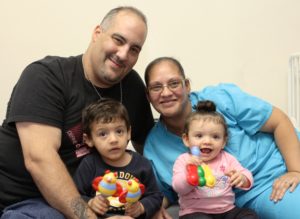 90%
of residents in our NYC shelters were successfully discharged to stable housing