 A Fresh Start – Angela's Story
October 31, 2016 / Madonna Heights News
Dix Hills, NY – Angela had been struggling with substance abuse for some time when she lost custody of her 2-1/2-year-old daughter. Determined to do whatever it took to get her back, Angela checked into a rehab center where she learned of SCO's Morning Star program. Morning Star offers residential care and transitional services for women in recovery from substance abuse, as well as recovering mothers with young children, in need of a structured, sober environment.
In May 2016 Angela came to Morning Star where she was reunited with her daughter. "When I got her back, I cried from happiness," she said.
Angela is doing well in her recovery process. And Morning Star's trained parenting professionals are helping Angela with parenting skills to strengthen the bond with her daughter – making her little one feel safe, secure and loved. "At Morning Star, I've learned how to be a mom."
When she leaves Morning Star, Angela plans to become a peer specialist so she can help others in need.
"I have a life now. I'm clean. I'm happy. My daughter is happy and doing great in Pre-K."
"If it wasn't for this place, I wouldn't have my daughter back. I don't know where I'd be."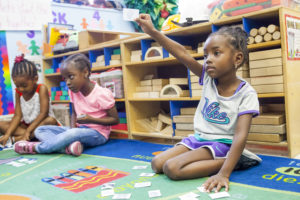 We help
1,500
children get ready for kindergarten
93%
of adults with developmental disabilities living in SCO's IRAs (group homes) made meaningful connections by participating in community inclusion activities