 2018 SCO Annual Benefit
Jun 14, 2018 / The Carltun, East Meadow
Supporters of SCO Family of Services enjoyed a night of entertainment and inspiration at the SCO Annual Benefit on June 14th at The Carltun in Eisenhower Park, East Meadow. Funds raised at the annual event help SCO Family of Services provide life-changing results for more than 60,000 children, teens, families and adults each year across Long Island and New York City.
Kevin Dexter, sportscaster on WFAN, 1010 WINS and WCBS, and the voice of the Long Island Nets, was the emcee for the evening's program. The theme, "Opening Doors to Opportunity," was highlighted by guest speaker Jasmine Hooper, a former youth in SCO's foster care program, who overcame life's obstacles and is now pursuing her Master's Degree in Clinical Psychology at Teachers College, Columbia University on a full scholarship. Guests pledged financial support to SCO's "Opportunity Fund," led by auctioneer Cate Smit, to open doors of opportunities to other youth like Jasmine. The Bassment, a group of young musicians who participated in SCO's after school enrichment program, performed throughout the evening and earned a standing ovation.
The SCO Shepherd's Award was presented to Cohen & Gresser LLP, an international law firm with offices on three continents and recognized in numerous publications as a top tier law firm. Their service and dedication has been instrumental to SCO's success. Accepting the award was Cohen & Gresser LLP Partner Nicholas Kaiser.
"We are proud to honor Cohen & Gresser LLP for their commitment to serving the community and their compassion for the children and families we serve. Tonight we celebrate the countless success stories made possible by the caring individuals and corporate partners who support the work we do," said SCO Executive Director Keith M. Little during his remarks.
SCO extends its gratitude to the sponsors, supporters, and volunteers who made the event a success. This year's leading sponsors included Cohen & Gresser LLP, Chem Rx Pharmacy Services, Cynthia and Lee Vance, Mutual of America, Kelly and David Williams, Farrell Fritz, P.C., People's United Bank, Sterling National Bank and TD Bank. Photos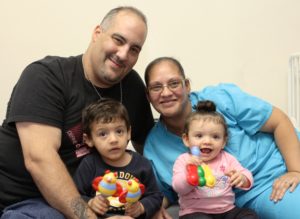 90%
of residents in our NYC shelters were successfully discharged to stable housing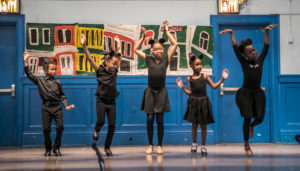 We inspire
5,400
children and teens through academic, after-school, summer and work readiness programs