 Madonna Heights Celebrates Diwali
November 9, 2021 / Madonna Heights News
Madonna Heights School celebrated Diwali by exploring its history and culture. Students participated in activities to learn more about the history of Diwali and distributed "Fun Facts" handouts throughout the campus. They broadened their culinary skills by learning how to cook samosas and make mango lassi, traditional Indian cuisine.
The students enjoyed learning about Diwali and were excited to share what they had learned with the entire school community. They're looking forward to building on this celebration for years to come.
Madonna Heights School firmly believes that culture is a central part of healing and learning – a school that acknowledges, responds to, and celebrates diverse cultures shapes the thinking of students and creates an environment that is safe and nurturing.
95%
of women in our residential recovery program remained substance free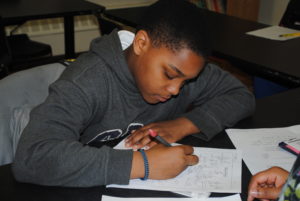 Children in our NYC shelters had a
96%
attendance rate at NYC DOE schools