 2017 FD Mentors Event
Photos from the event can be found on our Facebook page.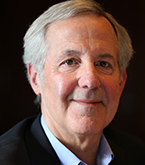 H. Craig Treiber
"The diversity and impact of the services provided make me proud to support the organization." Learn More
Westbrook Prep Helps Sam Build a Brighter Future
"I may have Asperger's, but Asperger's doesn't have me." Learn More
148
students in our transfer high schools who were at risk of dropping out graduated with a Regents diploma
93%
of graduates at SCO's high school for over-age, under-credited students received a NYS Regent's diploma.