 NYC Administration for Children's Services Recognizes SCO's Windy Vargas with Outstanding Provider Staff Award
June 5, 2018 / SCO News
Manhattan, NY  Windy Vargas, SCO Training Specialist, received the Outstanding Provider Staff Award at NYC Administration for Children's Services' Sixth Annual LGBTQ & Ally Awards. The event, held at the Tweed Courthouse in Manhattan May 23rd, honored the leadership, contributions, and achievements of key stakeholders committed to promoting and affirming safe environments for lesbian, gay, bisexual, transgender, queer and questioning (LGBTQ) children, youth, and families within foster care and juvenile justice settings in New York City.
Windy was honored for her exceptional service and dedication to supporting LGBTQ youth, families and communities. Windy teaches affirming LGBTQ policy and best practices to staff from all corners of SCO, and has become an agency-wide advocate for our LGBTQ youth. She has expanded her original scope, conducting trainings for SCO foster parents.
Windy continues to receive additional training in order to expand her knowledge base on this important topic, recently completing her certification to train ACS's Transgender Non-Binary course trainers. She is passionate about her work and dedicated to the clients she serves – well deserving of the Outstanding Provider Staff Award she received.
Photo – (left to right): Lorelei A. Vargas, Deputy Commissioner of ACS Division of Child and Family Well-Being; Windy, Travis O'Dell, SCO Assistant Training Coordinator; David Hansell, ACS Commissioner.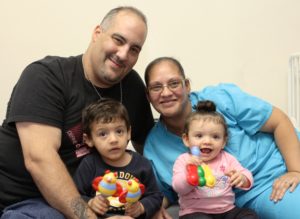 90%
of residents in our NYC shelters were successfully discharged to stable housing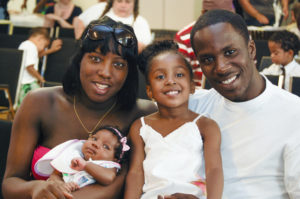 We provide
14,000
families and individuals with support services and community activities