 SCO Family of Services Fathers' Program Celebrates Moms
May 17, 2019 / SCO News
BROOKLYN, NY – The gentlemen of SCO Family of Services Fathers' Program held a special event May 11th to recognize outstanding mothers in Brownsville and neighboring communities. The celebration included lunch served by the fathers in the program.
"Our dads wanted to do something special for mothers to recognize and celebrate how important they are," said SCO Fathers' Program Director Keston Jones. "They're proud to be able to show their appreciation."
SCO's Fathers' Program is a free parent support program that helps fathers reconnect with their children and develop essential parenting skills through classes, workshops, and support groups – plus special events for the whole family. The program provides a supportive environment where fathers can feel safe to share their concerns and learn from one another. This program is designed for non-custodial fathers in partnership with the NYC Department of Youth and Community Development. Following the success of the Fatherhood Program, SCO has launched the Nurturing Support Program – offering similar services in support of mothers.
The Mother's Day celebration included an award presentation, raffles, and more. Every mother in attendance received a complimentary gift bag.
91%
of babies in our Nurse Family Partnership were current with immunizations at 24 months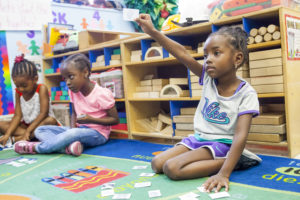 We help
1,500
children get ready for kindergarten