 SCO Family of Services Holds 10th Anniversary Celebration of FirstStepNYC Early Childhood Education Center
October 11, 2023 / SCO News
NYC's First Birth to 5 Early Childhood Center Co-located at a K-8 Public School
October 11, 2023, Brooklyn, NY – SCO Family of Services, a leading provider of essential human services in New York, celebrated the 10th anniversary of FirstStepNYC, the first state-of-the-art, birth to five early childhood center co-located at a NYC K-8 public school. Over 150 guests, including current students, graduates, families, staff, community partners, and SCO leadership, joined the festive carnival-themed celebration at the playground of PS 41 on Friday, October 6th.
Opened in the fall of 2013 in Brownsville, Brooklyn to improve early childhood outcomes and school readiness, FirstStepNYC offers a breadth of programs to help young children and their parents reach their full potential. The co-located setting allows for ongoing collaboration with the K-8 school; provides smoother transitions for children into kindergarten; and empowers families to fully participate in their children's education from the beginning. FirstStepNYC was developed as part of a public-private partnership between the NYC Department of Education, Administration for Children's Services, SCO Family of Services, and private philanthropy.
"Research shows that high-quality early education can change the trajectory of children's lives and give them the best possible chance for long-term success," said Suzette Gordon, President and CEO of SCO Family of Services. "Our comprehensive and strengths-based approach puts the entire family on a path to ultimately overcome educational and economic disparities. We are grateful for our partnerships which have allowed us to build this unique model to help young families in the community thrive."
FirstStepNYC Early Childhood Education Center is located at 255 Newport St. in Brooklyn, open Monday through Friday. Educational programming at FirstStepNYC includes Early Head Start to promote healthy prenatal outcomes, plus EarlyLearn, 3K, and Universal Pre-K offering full-day, year-round early childhood services to families with children ages 6 weeks to 5 years old. For more information or to seek assistance, please call 929-234-6870.
The anniversary celebration included bounce houses, face painting, arts and crafts, and a brief program with remarks from SCO President Suzette Gordon and FirstStepNYC's founder, Laura Ensler of Laura Ensler Consulting. Students presented Ms. Ensler and Senator Roxanne Persaud's office with original works of art to commemorate the day.
About SCO Family of Services
SCO Family of Services helps New Yorkers build a strong foundation for the future. We get young children off to a good start, launch youth into adulthood, stabilize and strengthen families and unlock potential for children and adults with special needs. SCO has played a vital role delivering human services in communities throughout New York City and Long Island for more than 125 years. For more information, please visit www.sco.org.
100%
of eligible residents at our Dix Hills Residential Treatment Facility participated in work, internship, or volunteer activities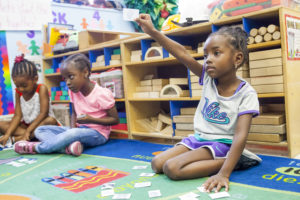 We help
1,500
children get ready for kindergarten