 SCO Honors longtime volunteers Laura Gay & Jean Simensky
May 16, 2014 / SCO News
Longtime volunteers Laura Gay and Jean Simensky of Locust Valley, Long Island were honored at SCO Family of Services' annual Fashion Show at Nassau Country Club in Glen Cove, LI on May 7, 2014.
Ms. Gay is a real estate agent with Daniel Gale in East Norwich and lives in Locust Valley with her husband, Jim. They have two grown children. Ms. Gay has been a member of the SCO Fashion Show Committee for 17 years and has volunteered at other SCO events. She also bakes cupcakes at Halloween and apple pies at Thanksgiving for the holiday dinners served to children with developmental disabilities at SCO's Robert J. McMahon Children's Center in Sea Cliff. "The staff at SCO are the ones that should be honored," she says. "They're so dedicated it makes you want to make sure they have what they need to make their programs work." Ms. Gay has also served on the dance committee for the Grenville Bakers Boys & Girls Club in Locust Valley and the Parent's Councils in the Locust Valley school system.
Ms. Simensky is also a resident of Locust Valley, where she lives with her husband Scott. They have six grown children and one grandchild with a second on the way. She has supported SCO's work for 14 years and has served on the Fashion Show committee for the past 10, when co-honoree Laura Gay encouraged her to become more involved with the agency. Ms. Simensky said: "SCO is an amazing organization that helps so many people with so many different needs. It just makes you feel good all over that you can be a part of the success of other human beings." Ms. Simensky also runs a food pantry at St. Gertrude's in Bayville where she's been volunteering for more than 15 years.
---
More from the 2014 SCO Fashion Show event: http://sco.org/2014-sco-fashion-show-draws-400-supporters.
85%
of residents in our group homes for adults with developmental disabilities attended Day Habilitation and receive vocational services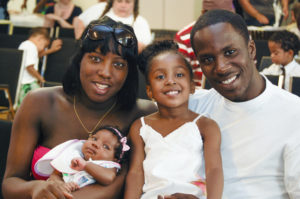 We provide
14,000
families and individuals with support services and community activities