 SCO Opens New Residence in Brentwood for Adults with Developmental Disabilities
January 23, 2020 / SCO News
SCO celebrated the opening of our newest Individualized Residential Alternative (IRA) in Brentwood, Long Island. This newly renovated residence is now the new home for 8 young men with developmental disabilities, many of whom had been living in SCO's Robert J. McMahon Children's Center in Sea Cliff.
SCO's IRAs focus on promoting independence and preparing adults with developmental disabilities to become productive members of their communities. These programs provide a nurturing environment in a home-like setting that allows each individual to achieve his or her potential.
The new residence was designed to meet the specific needs of residents, including wheelchair accessibility. Each resident has his own bedroom.
SCO IRAs are located in Brooklyn, Queens, and on Long Island and are part of SCO's continuum of supports for individuals with intellectual and developmental disabilities.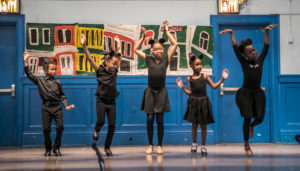 We inspire
5,400
children and teens through academic, after-school, summer and work readiness programs
96%
of 12th graders in Family Foster Care graduated high school; 61% are enrolled in post-secondary education