 SCO Raises $446,000 at Annual Golf Open Honoring Thomas Fanning, Dennis Hackett, and Craig Treiber
September 22, 2016 / SCO News
Funds to Support Vulnerable Youth, Families, and Adults with Specialized Needs
(September 22, 2016 – Glen Cove, NY) More than 170 golfers teed off on September 12 for the SCO Treiber Memorial Golf Open, raising nearly $450,000 to support the work of SCO Family of Services, a provider of human services for over 100 years. The funds will be used to help SCO Family of Services provide vital services to more than 55,000 vulnerable children, teens, families, and adults with special needs each year across Long Island and New York City.
Golfers were treated to a picture perfect day as they hit the greens at two of the area's premier golf courses – Nassau Country Club in Glen Cove and The Creek in Locust Valley. Golf was followed by a cocktail hour and dinner program at The Creek's Beach House.
SCO honored three individuals at the Open for their commitment to the agency's mission and those it serves: Thomas J. Fanning Sr., H. Craig Treiber, and Dennis Hackett. All three gentlemen are long-time supporters of the agency and have worked together over the years to make the golf event the success it has become. New York State Assembly Member Chad Lupinacci of the 10th Assembly District presented citations to the honorees for their service to SCO and children and families throughout the metropolitan area.
SCO Executive Director Douglas O'Dell remarked, "We are honored to recognize Tom Fanning, Craig Treiber, and Dennis Hackett – whose support and enthusiasm for our annual golf event has helped make it a tremendous success. SCO is 'where the possible becomes real' for thousands of vulnerable New Yorkers, and the dedication and generosity of people like our Tom, Craig, and Dennis enables us to improve the lives of so many in our communities."
Thomas J. Fanning, Sr. is Founder and Co-Managing Partner of Heritage Strategies LLC, an Estate Planning Family Office. Mr. Fanning is Founder and Board Member of Gold Coast Bank, Vice Chairman of the Foundation Board at St. Francis Hospital, and Chairman of the Charles F. Dolan School of Business Advisory Council at Fairfield University.  Mr. Fanning has Co-Chaired the SCO Treiber Memorial Golf Open since 1999, acting as emcee and bringing in countless friends and colleagues to lend their support. He has served on SCO's Board of Directors and has been honored at SCO's annual gala for his support of the agency. Fanning and his wife, Michele, live in Glen Cove, NY.
Craig Treiber is Area Director of Arthur J. Gallagher, an international insurance brokerage and risk management services firm. Mr. Treiber continues a tradition of support for SCO that goes back three generations. Since 1999, Mr. Treiber has been Co-Chair of the SCO Treiber Memorial Golf Open, named in recognition of his family's commitment to SCO. In 1999 Treiber joined the SCO Board of Directors, where he currently serves as Co-Vice Chair. He and his wife Lora reside in Sea Cliff, NY.
Dennis Hackett led a distinguished career in finance. He is a true champion for children and young adults with developmental disabilities and has been instrumental in enriching the lives of the residents of SCO's Robert J. McMahon Children's Center in Sea Cliff. Mr. Hackett has supported SCO over the years as Co-Chair of the SCO Treiber Memorial Golf Open. He served on the SCO Board and was honored at the SCO gala in 1998 for his dedication and commitment. A former Long Island resident, Dennis now resides in Florida.
SCO extends its gratitude to this year's leading sponsors – Tournament Sponsor: Treiber Family Foundation; Masters Sponsor: Chem Rx; Golf Open Sponsor: Irwin Siegel Agency, Inc; and Champion Sponsors: Astoria Bank, Benjamin Development Co., Colonial Wire & Cable Co./ Thomas J. Walsh, Jr., Leslie & Steven Marentis/Sound Refrigeration & Air Conditioning, Heritage Strategies LLC/Thomas J. Fanning Sr., Scott & JoEllen Treiber, Lee Vance, Hospitality Sponsor: Arthur J. Gallagher & Co.  – and all of the supporters, participants, and volunteers.  A special thank you to Banana Republic for their exceptional volunteer work.
88%
of young adults in foster care (18+) are enrolled in school or working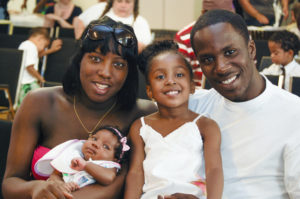 We provide
14,000
families and individuals with support services and community activities