 SCO Welcomes Garden of Dreams Foundation
March 23, 2023 / Uncategorized
We were thrilled to have longtime partner Garden of Dreams Foundation (GDF) visit several of our programs this week. Garden of Dreams' Maggie Jacobs, Executive Director; Carla Downie, Senior Manager of Operations; and Beth Dukes, Senior Manager of Program Design and Implementation, toured our Westbrook Preparatory School, Jerome Hardeman Early Childhood Center and Ottilie Residential Treatment Facility to learn more about our programs and meet some of the children and youth they help support.
The Garden of Dreams Foundation is a non-profit organization that works with MSG Entertainment and MSG Sports to bring life-changing opportunities to young people in need. SCO Family of Services is one of their partner organizations.
Many of our youth have participated in sporting events, talent shows and other amazing activities that Garden of Dreams hosts each year, giving them the opportunity to meet stars from the world of sports and entertainment. Elite Emeralds, a dance team from our Beacon After School program, will be performing in front of thousands at Garden of Dreams' Talent Show at Radio City in April.
SCO youth have also received Garden of Dreams' Inspire Scholarships, a $40,000, 4-year college scholarship given annually to deserving youth in their partner agencies.
During their tours, Garden of Dreams met with SCO staff to discuss several proposed capital projects they may consider funding. As a partner organization, SCO Family of Services has been the beneficiary of Garden of Dreams' funded capital projects in the past. Among them, a complete renovation of the gymnasium at Ottilie, celebrated with a ribbon-cutting ceremony attended by players from the New York Knicks, Rangers and Liberty.
SCO, our children, and families are grateful for the continued support of Garden of Dreams Foundation.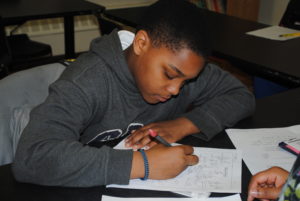 Children in our NYC shelters had a
96%
attendance rate at NYC DOE schools
99%
of at-risk families throughout Brooklyn & Queens remained together and stable with family support services