 SCO Hosts College Mixer in Brownsville
January 15, 2020 / SCO News
SCO's College Mixer in Brownsville was an opportunity for youth, who are actively enrolled in or seeking enrollment in college, to participate in a conversation with a panel of professionals. Keith Little, President & CEO of SCO Family of Services, joined a distinguished panel that included entrepreneurs and other experienced professionals, for a robust discussion on overcoming some of the challenges that are part of the college experience, while tapping into the wealth of resources and experiences that college may provide. Some of the questions focused on adjusting to new environments, networking for future success, financial management, and the importance of maintaining healthy mental and physical balance.
The students hailed from a variety of universities within and outside of New York State – SUNY Potsdam, SUNY Fredonia, Alfred University, CUNY Brooklyn College, City Tech, and Morgan State University. The mixer was also attended by parents.
Many thanks to Paul Henderson, Professor at Metropolitan College of New York and Business Owner, Quardean Lewis, Founder and CEO of Made in Brownsville, and Barry Cooper, Co-Founder of Culture Builders for participating on the panel.
The event was sponsored by SCO and held in the Greg Jackson Center in the heart of Brooklyn's Brownsville Community.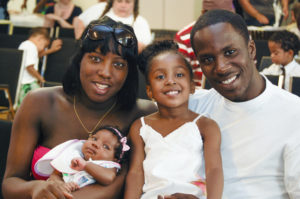 We provide
14,000
families and individuals with support services and community activities
100%
of eligible residents at our Dix Hills Residential Treatment Facility participated in work, internship, or volunteer activities