 Suzette Gordon named new President and CEO of SCO Family of Services
August 2, 2023 / Independent Youth News
(Garden City, New York, August 2, 2023) – Today, the Board of Directors of SCO Family of Services, a leading provider of essential human services in New York, announced the appointment of Suzette Gordon as the new President and CEO. Ms. Gordon, who served as Interim President since December 2022, was chosen after an exhaustive search conducted by an external, independent search firm and a special committee of the Board.
"The ideal President and CEO of SCO is a leader who not only embodies the SCO mission, but who also aims to elevate our organization to even greater heights. Suzette Gordon is that leader. We spoke to several exceptional candidates and were absolutely delighted to realize the perfect leader for SCO was already among our team. Suzette's experience, passion for our mission, and intimate understanding of our organization uniquely position her to lead us into a new era of empowerment for the agency and those we serve," said Lee Vance, Chairman of the SCO of Family Services Board of Directors.
Ms. Gordon joined SCO in January 2019 as the agency's first Chief Legal Counsel wherein she represented SCO in all legal matters, provided legal guidance to the President & CEO and staff, oversaw SCO's in-house legal services department and corporate compliance program, and served as the liaison for outside legal counsel to ensure that SCO complied with all applicable laws and regulations. In 2020, Ms. Gordon's responsibilities were expanded to include oversight of the Human Resources department and Communications and Marketing departments. In December 2022, Ms. Gordon was promoted to Interim President and CEO of the agency and is credited with reimagining and strengthening SCO's leadership team, improving program optimization, and ensuring cultural alignment with SCO's mission, vision, and values.
"I am thrilled and incredibly thankful to the SCO Board of Directors for selecting me as the next President and CEO of our organization. SCO's mission is to provide vital human services to help children and families fulfill their greatest potential. I believe in that mission, not only for the people we serve, but for the 3,000 team members who work tirelessly every day to make a difference. My priority in entering this role is to further build upon the noble history of SCO by identifying new and innovative ways to meet our clients where they are and provide them with the resources they need to build a strong foundation for the future. I'm ready to work alongside the Board, with our stakeholders, and with our dedicated staff to bring SCO into a new and exciting era," said Suzette Gordon, SCO President and CEO. 
More about Suzette Gordon: Ms. Gordon brings more than 20 years of legal, government, and non-profit experience in both the private and public sectors, with particular expertise in healthcare transformation and Medicaid redesign. Prior to joining SCO, she held the position of Compliance & Contracting Officer at SBH Health System's Bronx Partners for Healthy Communities, where she designed and operationalized the Delivery System Reform Incentive Payment (DSRIP) program's compliance program and navigated organizational advancement toward an integrated delivery system. Previously, she served as Deputy General Counsel & Agency Chief Privacy Officer at the NYC Department of Health & Mental Hygiene. Earlier in her career, Ms. Gordon was a Trial Attorney at the United States Department of Justice, Civil Fraud Section. Ms. Gordon is a well-respected lecturer and author on healthcare privacy and the law and is a former board member of Primary Care Development Corporation. Ms. Gordon received a BA in Political Science (highest honors) from NYU College of Arts and Science.  She received her law degree from NYU School of Law.
About SCO Family of Services
SCO Family of Services helps New Yorkers build a strong foundation for the future. We get young children off to a good start, launch youth into adulthood, stabilize and strengthen families and unlock potential for children and adults with special needs. SCO has played a vital role delivering human services in communities throughout New York City and Long Island for over 125 years. For more information, please visit www.sco.org.
###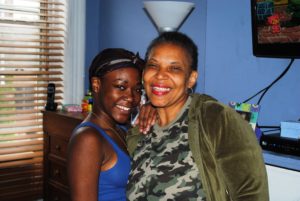 We help
1,100
children and young adults through foster care programs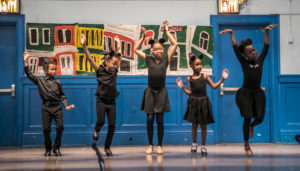 We inspire
5,400
children and teens through academic, after-school, summer and work readiness programs