 Town Hall
The in-person Town Hall registration is full.
Registration for the in-person Town Hall at Genovese Family Life Center is full. You may still register to attend the meeting remotely by live-streaming at your computer.* Register to livestream via Zoom
*Live streaming is available at several SCO locations that have recently undergone a network upgrade:
Long Island: Glen Cove Office, RJMCC, Brentwood Office, Vanderbilt IRA
Queens: Genovese Family Life Center
Brooklyn: Morris Koppelman ECC, Shirley Chisholm ECC, 154 Lawrence St, Flushing Family Residence, Rodney St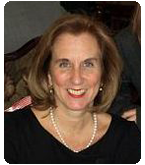 Jackie Tyree Kos
"It's exciting to be involved with an agency that is doing so much good for so many people." Learn More
Westbrook Prep Helps Sam Build a Brighter Future
"I may have Asperger's, but Asperger's doesn't have me." Learn More
93%
of graduates at SCO's high school for over-age, under-credited students received a NYS Regent's diploma.
Last year, we helped
418
adults become employed heads of households