 2015 Holiday Cheer at SCO
December 18, 2015 / Independent Youth News
Thank you to the many, many SCO supporters and friends who donated thousands of gifts, organized holiday celebrations or otherwise supported the children, youth, adults, families and communities we serve during this special time of year. Below is just a sample of the overwhelming generosity shown toward New Yorkers in need during this season of giving.
Choka Lyme Holiday Toy Drive for SCO Youth
Thanks to Bobby Roghubir, Choka Lyme and the hundreds of generous families who came out to Choka Lyme's 6th Annual Holiday Toy Drive in Jamaica, Queens! We are overjoyed to be able to share the hundreds of donated gifts we received with the children we serve who may not otherwise have received a gift this year. Thank you for helping us make the holidays special for SCO youth in need!
---
Who Cares Committee Toy Run at RJMCC
Motorcycle enthusiasts from The Who Cares Committee, riding 500 strong, rumbled into Sea Cliff on a recent Sunday to deliver toys to the children at our Robert J. McMahon Children's Center. It was the Committee's 30th year of bringing holiday cheer to our kids at RJMCC with the annual Toy Run. "This makes everything perfect," said Who Cares President Bill Mato. "To see the smiles on the kids' faces…this is what the holidays are all about."
---
NY Rangers Legend Adam Graves' Community Celebration at Family Dynamics Beacon Center 
Decked out in Santa hats and face paint, children, families and staff from our Family Dynamics programs celebrated the season with a festive party at the MS 35 Beacon Center in Bedford-Stuyvesant, Brooklyn. Thank you to longtime SCO supporter and retired NY Rangers hockey legend Adam Graves for throwing this holiday celebration for Bed-Stuy families to enjoy each year!
---
Friends of the Late Kathy Catapano Carry on Tradition of Giving to SCO Youth
SCO friends Phil Catapano, Jacquie Roux, Madeline O'Keefe and Lanie Ganzenmuller filled gift bags with blankets, PJs, teddy bears and other goodies for the babies and toddlers of the young mothers who live at our Independence Inn residences for runaway and homeless teens. Joined by even more friends, they later gathered at the Catapano residence to load 60 duffel bags with hats, gloves, PJs, notebooks, pens and more for all of the Inns' residents – a tradition that continues in memory of Kathy Catapano, who began this labor of love more than 10 years ago.
Why do they do it? "I visited one of the Inns last spring and many of the young men there thanked me for the holiday duffels," Phil said. "Several of them said it was the first Christmas present they'd ever received. It's pretty easy to keep it going once you hear that." Thank you, Phil, and everyone involved – your acts of kindness and generosity are deeply appreciated! 
---
Dotty's House Luncheon Supports Homeless Long Island Families
Over 100 supporters were on hand for our 13th annual Dotty's House Luncheon. The event, which included holiday shopping and a raffle of gorgeous gift baskets, supports Dotty's House, one of our Long Island shelters for women and their children. Thank you to all attendees and to our committee for holding such a wonderful event!
---
Garden of Dreams Helps Flushing Family Shelter Residents Unwrap Holiday Cheer
The Garden of Dreams Foundation helped celebrate the holidays with hot cocoa, cookies and a sleighful of gifts for residents of SCO's Flushing Family Residence. Employees from Madison Square Garden, the Beacon Theater and Radio City Music Hall donated holiday gifts – including items such as winter coats, microwaves, toys and bicycles – specially selected for each and every member of all 99 families who reside at Flushing.
---
Buddy the Elf visits SCO's Morris Koppelman Early Childhood Education Center
Toddlers, children, staff and parents at our Morris Koppelman Early Childhood Education Center in Brownsville, Brooklyn got a special treat when Buddy the Elf, the star of Madison Square Garden Theater's Elf: The Musical stopped by to meet the children. Sharing holiday cheer and candy canes, Buddy handed out gift bundles donated by Garden of Dreams to toddlers and their mothers, and dropped into each classroom for a surprise visit. One inquiring young mind raised her hand to ask what Buddy's friend Santa does with his time once Christmas is over. "He goes on a long vacation," Buddy answered.
---
Al's Angels Bring Santa to RJMCC Residential Treatment Center
Al's Angels, founded by friend of SCO, Al DiGuido, has brought joy to the children at our Robert J. McMahon Children's Center's Residential Treatment Center during the holidays each year since the group's creation — and this year was no exception! Santa (Al) and his elves (Heather Ribellino and her daughter Mia) made a special visit to the RTC this month to give the children candy canes, stuffed animals and specific wish list gifts for all 73 kids. Thanks, Santa (and Al's Angels)!
---
St. Dominic's High School hosts 2nd Annual Holiday Party for RJMCC Youth
After the smashing success of last year's event, students from St. Dominic's High School once again hosted children and adolescents from SCO's Robert J. McMahon Children's Center to celebrate the holidays at the school's second annual Christmas party, organized by longtime volunteer and friend of SCO, Janice Seaman. Seventy-three youth from RJMCC were welcomed with open arms by 50 St. Dominic's student volunteers and spent the afternoon dancing, socializing and enjoying the opportunity to spend time with other teens from the local community. The party had a Minions theme, complete with Minions decorations and giant gift bags for every guest.
---
Tiger Global Acts Local With Generous Holiday Gift Donation
NYC-based Tiger Global donated a mountain of holiday gifts for everyone from newborns to adults served by SCO who are in need this holiday season. The gifts will be distributed to a wide assortment of SCO programs, with many going to Brentwood, Queens and Brooklyn Preventive and to Foster Care Programs.
---
NYC House of Corrections Toys Bring Smiles to SCO Chiildren
Once again, NYC's boldest, the New York City House of Corrections, helped put smiles on our children's faces for the holidays with their generous toy donation.
____________________________________________________________________________________________________________________________________________________________________________
Family Dynamics Youth Get the Full "American Girl" Treatment from NY Rangers
Garden of Dreams Foundation organized the shopping trip of a lifetime for 20 youth from SCO's Family Dynamics programs, who each received an American Girl Doll and accessories as well as a private tour and lunch at the flagship American Girl store in Manhattan.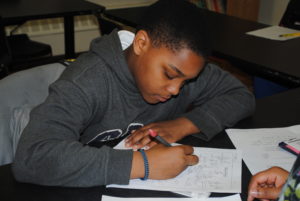 Children in our NYC shelters had a
96%
attendance rate at NYC DOE schools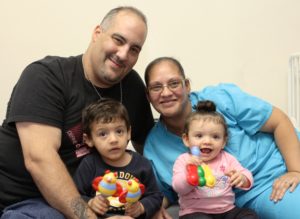 90%
of residents in our NYC shelters were successfully discharged to stable housing