 Central Business Systems Honors SCO Family of Services in Special Subway Series Presentation
June 20, 2023 / Strong Families & Communities News
Garden City, NY, June 15, 2023 – Central Business Systems honored SCO Family of Services with a special donation check presentation of $20,000 during an on-field ceremony prior to the Mets-Yankees game at Citi Field on June 14th. The presentation was part of Central Business Systems' 75th Anniversary celebration at the game.
SCO Family of Services has been a leading provider of essential human services for more than 125 years. Central Business Systems is one of the most prominent office equipment and technology providers on Long Island.
For over 30 years, Central Business Systems has been supporting SCO's important work on Long Island and in New York City. In 2019, SCO presented Central Business Systems with The Shepherd's Award, SCO's highest honor, in recognition of their commitment to SCO's mission of helping New Yorkers build a strong foundation for the future.
"We are truly grateful that Central Business Systems has recognized SCO Family of Services with this generous philanthropic gift in honor of their 75th anniversary," remarked Juliette McKenna, SCO's Chief Development Officer. "This gesture exemplifies their commitment to making a difference in the lives of over 50,000 New Yorkers each year. SCO deeply values our continued partnership with Central Business Systems."
"Central Business Systems is grateful to the community for its support over the last 75 years, and we believe the best way to show our appreciation is by giving back and supporting organizations like SCO Family of Services, which has been serving the community since 1895 and is a long-time community partner of ours," said Mike Chambers, Co-Owner and President of Central Business Systems. "We are proud to honor SCO as we celebrate our legacy and our bright future as the region's premier single-source provider of business technology solutions.
99%
of at-risk families throughout Brooklyn & Queens remained together and stable with family support services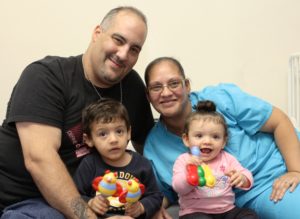 90%
of residents in our NYC shelters were successfully discharged to stable housing