 Treiber Memorial Golf Outing 2023
Oct 19, 2023 /
When: Thursday, October 19, 2023
Where: The Creek & Meadow Brook Club
Join us October 19th for SCO Family of Services' annual Treiber Memorial Golf Outing at two of the area's premier golf clubs, The Creek and Meadow Brook Club. Funds raised will be used to help SCO provide vital services to more than 50,000 children, teens, families, and adults with special needs each year across Long Island and New York City.
Corporate Leadership Award
Thomas Rudzewick
President and CEO

Humanitarian Award
Donna Drake
Host & Executive Producer, Donna Drake Show
Founder, President, Drake Media Studios
or fill out this form, make checks payable to: SCO Family of Services and return to:
SCO Family of Services
Development Department
1415 Kellum Place
Suite 140
Garden City, NY 11530
For more information or questions, contact Emma Flahive at [email protected]/516.666.0469.
Sponsors
Tournament
The Treiber Family Foundation, Inc.
Cocktail & Dinner
Lora and Craig Treiber
Brunch
Metro Environmental Services LLC
Golf Cart
Clark Gillies Foundation
Healthy Heart Food Service, Inc.
Irwin Siegel Agency, Inc.
Maspeth Federal Savings
M&T Bank
Hospitality – The Creek
Central Business Systems
Corporate Synergies
Donaldson Organization
Brian Edwards
Michael Furlani
Gramercy Group, Inc.
Gramercy Risk
Riverhead Building Supply
Sunrise Office Services
TNT Scrap Metal
Lee Vance
Hospitality – Meadow Brook Club
Gallagher Insurance
Netsmart
PharMerica
Refreshment Cart
Jackson Lewis PC
93%
of adults with developmental disabilities living in SCO's IRAs (group homes) made meaningful connections by participating in community inclusion activities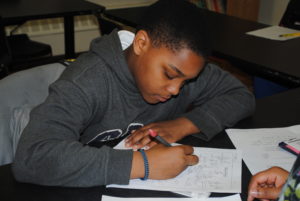 Children in our NYC shelters had a
96%
attendance rate at NYC DOE schools