 Interactive Training Supports Direct Service Professionals
July 18, 2023 / SCO News
In June, SCO's Behavioral Health Services Department held a 3-day staff development event intended to support our Direct Support Professionals who work with individuals with intellectual and developmental disabilities (I/DD.) The training, The Humanitarian Project Act II, featured interactive workshops where participants learned while having fun through
scavenger hunts, escape-the-room concepts, role plays and more. It was held on the beautiful grounds of our Madonna Heights campus in Dix Hills.
Day One featured training for I/DD leadership – managers, directors and clinicians. Days Two and Three were for our Direct Support Professionals (DSPs.)
The training reinforced techniques on how to successfully interact with people receiving services in order to achieve better outcomes and a better overall quality of life. Topics included building positive relationships, managing crisis and de-escalating negative behaviors.
The staff loved the event and thought it was a fun way to learn new skills. There are hopes for a similar training event in the future.
'The three-day event was arranged and coordinated by Director of Behavioral Health Services Travis O'Dell and Assistant Director of Behavioral Health Services Marisa Bonavita with support from Vice President of Intellectual & Developmental Disabilities Services Susan Moran and Office Manager Janine Mallamace. The workshops were designed and facilitated by Behavior Intervention Specialists Sheena Gertilus, Annamaria Palumbo, Ludie Numa, Allison Hammond, Sharita Dupree, Ricardo Ortiz, Andrew Paik and Kamilla Haverhuk-Hausman.
96%
of 12th graders in Family Foster Care graduated high school; 61% are enrolled in post-secondary education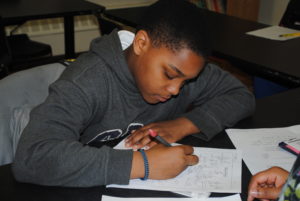 Children in our NYC shelters had a
96%
attendance rate at NYC DOE schools