 Madonna Heights 34th Annual Fashion Show Draws Nearly 300 Supporters
April 30, 2015 / Madonna Heights News
Three hundred local supporters celebrated the Madonna Heights Ladies Auxiliary's 34th Annual Dinner and Fashion Show at the Crest Hollow Country Club in Woodbury on April 29th to benefit SCO Family of Services' Madonna Heights programs. Madonna Heights serves adolescent girls recovering from trauma and women in recovery at its Dix Hills campus, and also provides an on-campus mental health clinic and shelters for women and their children. "The commitment of the Ladies Auxiliary to the young women in our Madonna Heights programs is inspirational," said Douglas O'Dell, Interim Executive Director of SCO Family of Services. "They exemplify what 'giving back' is all about."
The event chairwoman was Barbara Harris, and the evening's theme was "Masquerade." The event included a reception and dinner, raffles, and fashions presented by Chico's, Lonny's and Little Shop for Babies.
About Madonna Heights
Madonna Heights is a program of SCO Family of Services. Madonna Heights' Long Island-based services comprise a Dix Hills-based residential program and school for adolescent girls who've suffered trauma and need a place to stabilize and prepare to rejoin their families and community. The campus also is home to a mental clinic for Nassau and Suffolk county residents, and a substance abuse recovery program for women. Madonna Heights operates homeless shelters for women and families in Suffolk County, and a program serving children and young adults with special needs who are living in foster care.
About SCO Family of Services
SCO Family of Services helps vulnerable New Yorkers build a strong foundation for the future. We get young children off to a good start, launch youth into adulthood, stabilize and strengthen families and unlock potential for children and adults with special needs. We enable New Yorkers to meet life's challenges with support, care and acceptance. SCO has played a vital role delivering human services in communities throughout New York City and Long Island for more than 100 years. For more information, please visit www.sco.org
95%
of women in our residential recovery program remained substance free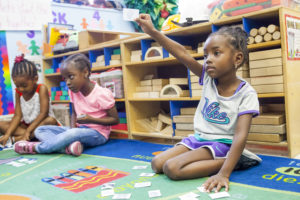 We help
1,500
children get ready for kindergarten