 East Brooklyn Community High School
East Brooklyn Community High School combines a quality academic experience, individualized attention and intensive support services to promote academic success among young people who have been truant or are not on track to graduate. In partnership with the NYC Department of Education, SCO's Transfer High Schools are committed to helping students earn their Regents diploma, pursue higher education and discover their leadership potential. Family and community engagement, internship opportunities through the Learn to Work program, and state-of-the-art technology tools are hallmarks of our innovative and successful Transfer High Schools.
East Brooklyn Community High School is a Community School project, a model that aims to make schools the hub of enriching, supportive, and inclusive activities that bring together children, teens, and adults from our diverse community.
East Brooklyn Community High School provides students with a supportive and personalized learning environment. Our school features:
Small class sizes. Each class is limited to 20-25 students. Total enrollment is no more than 200.
Individualized relationships. Each student is paired with an Advocate Counselor who provides guidance and support as they set and achieve realistic goals.
Highly qualified staff. Our teachers are experienced in addressing individual learning needs and designing projects that are connected to students' interests.
EBCHS is a recently renovated, single-school site.
For more information and to apply, go to ebchighschool.org
Who Can Benefit from this Program
Students 16 through 20 years of age who are under-credited and want to receive a high school diploma
Age Criteria or Other Eligibility Requirements
Students 16 through 20 years old
How to Access this Program or Service
Ready to get started? If you believe East Brooklyn Community High School is right for you, please contact us at 718.927.6880 to schedule an interview with an Advocate Counselor.
You will be asked to provide a copy of your updated transcript and attendance history.
Visit EBCHS website»
This program is associated with...
Brownsville, Brooklyn is a vibrant, evolving, and unique neighborhood; and SCO is proud of our partnership with the community for over three decades.  Read More
Success Stories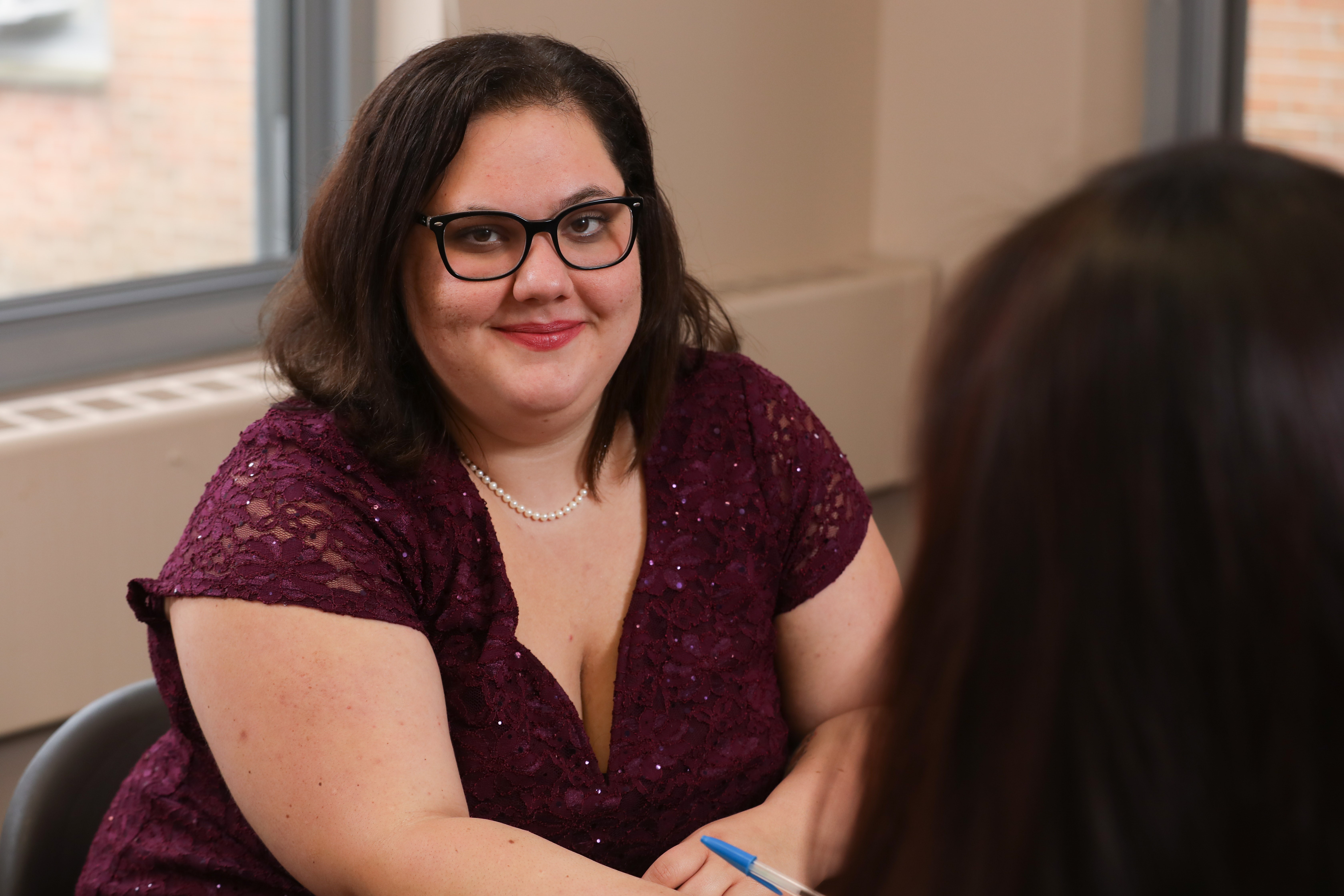 Kaitlyn's Story
Importance of having patience, letting go and expressing my feelings without action
"Knowing my story can influence the story of another young girl which inspires me to give back," said Kaitlyn. Learn More
Tatiania
Bronx Arena High School
"When somebody comes to you and they just really want to learn it's like you know what? I know it. I'm going to teach you." Learn More
100%
of eligible residents at our Dix Hills Residential Treatment Facility participated in work, internship, or volunteer activities
96%
of 12th graders in Family Foster Care graduated high school; 61% are enrolled in post-secondary education